Strict Standards
: Non-static method JModuleHelper::getModules() should not be called statically, assuming $this from incompatible context in
/var3/www/unidadcivicaporlarepublica/libraries/joomla/document/html/html.php
on line
272
Strict Standards
: Non-static method JModuleHelper::_load() should not be called statically, assuming $this from incompatible context in
/var3/www/unidadcivicaporlarepublica/libraries/joomla/application/module/helper.php
on line
88
Strict Standards
: Non-static method JRequest::getCmd() should not be called statically, assuming $this from incompatible context in
/var3/www/unidadcivicaporlarepublica/templates/siteground-j15-151/index.php
on line
31
Strict Standards
: Non-static method JRequest::getVar() should not be called statically, assuming $this from incompatible context in
/var3/www/unidadcivicaporlarepublica/libraries/joomla/environment/request.php
on line
255
Strict Standards
: Non-static method JRequest::_cleanVar() should not be called statically, assuming $this from incompatible context in
/var3/www/unidadcivicaporlarepublica/libraries/joomla/environment/request.php
on line
151
Strict Standards
: Non-static method JFilterInput::getInstance() should not be called statically, assuming $this from incompatible context in
/var3/www/unidadcivicaporlarepublica/libraries/joomla/environment/request.php
on line
577
Strict Standards
: Non-static method JModuleHelper::getModules() should not be called statically, assuming $this from incompatible context in
/var3/www/unidadcivicaporlarepublica/libraries/joomla/document/html/html.php
on line
272
Strict Standards
: Non-static method JModuleHelper::_load() should not be called statically, assuming $this from incompatible context in
/var3/www/unidadcivicaporlarepublica/libraries/joomla/application/module/helper.php
on line
88
Strict Standards
: Non-static method JModuleHelper::getModules() should not be called statically, assuming $this from incompatible context in
/var3/www/unidadcivicaporlarepublica/libraries/joomla/document/html/html.php
on line
272
Strict Standards
: Non-static method JModuleHelper::_load() should not be called statically, assuming $this from incompatible context in
/var3/www/unidadcivicaporlarepublica/libraries/joomla/application/module/helper.php
on line
88
Strict Standards
: Non-static method JRequest::getBool() should not be called statically, assuming $this from incompatible context in
/var3/www/unidadcivicaporlarepublica/libraries/joomla/application/module/helper.php
on line
97
Strict Standards
: Non-static method JRequest::getVar() should not be called statically, assuming $this from incompatible context in
/var3/www/unidadcivicaporlarepublica/libraries/joomla/environment/request.php
on line
217
Strict Standards
: Non-static method JRequest::_cleanVar() should not be called statically, assuming $this from incompatible context in
/var3/www/unidadcivicaporlarepublica/libraries/joomla/environment/request.php
on line
151
Strict Standards
: Non-static method JFilterInput::getInstance() should not be called statically, assuming $this from incompatible context in
/var3/www/unidadcivicaporlarepublica/libraries/joomla/environment/request.php
on line
577
Strict Standards
: Non-static method JModuleHelper::getModules() should not be called statically, assuming $this from incompatible context in
/var3/www/unidadcivicaporlarepublica/libraries/joomla/document/html/html.php
on line
272
Strict Standards
: Non-static method JModuleHelper::_load() should not be called statically, assuming $this from incompatible context in
/var3/www/unidadcivicaporlarepublica/libraries/joomla/application/module/helper.php
on line
88
Strict Standards
: Non-static method JModuleHelper::getModules() should not be called statically, assuming $this from incompatible context in
/var3/www/unidadcivicaporlarepublica/libraries/joomla/document/html/html.php
on line
272
Strict Standards
: Non-static method JModuleHelper::_load() should not be called statically, assuming $this from incompatible context in
/var3/www/unidadcivicaporlarepublica/libraries/joomla/application/module/helper.php
on line
88
Strict Standards
: Non-static method JRequest::getBool() should not be called statically, assuming $this from incompatible context in
/var3/www/unidadcivicaporlarepublica/libraries/joomla/application/module/helper.php
on line
97
Strict Standards
: Non-static method JRequest::getVar() should not be called statically, assuming $this from incompatible context in
/var3/www/unidadcivicaporlarepublica/libraries/joomla/environment/request.php
on line
217
Strict Standards
: Non-static method JRequest::_cleanVar() should not be called statically, assuming $this from incompatible context in
/var3/www/unidadcivicaporlarepublica/libraries/joomla/environment/request.php
on line
151
Strict Standards
: Non-static method JFilterInput::getInstance() should not be called statically, assuming $this from incompatible context in
/var3/www/unidadcivicaporlarepublica/libraries/joomla/environment/request.php
on line
577
Strict Standards
: Non-static method JRequest::getCmd() should not be called statically, assuming $this from incompatible context in
/var3/www/unidadcivicaporlarepublica/templates/siteground-j15-151/index.php
on line
42
Strict Standards
: Non-static method JRequest::getVar() should not be called statically, assuming $this from incompatible context in
/var3/www/unidadcivicaporlarepublica/libraries/joomla/environment/request.php
on line
255
Strict Standards
: Non-static method JRequest::_cleanVar() should not be called statically, assuming $this from incompatible context in
/var3/www/unidadcivicaporlarepublica/libraries/joomla/environment/request.php
on line
151
Strict Standards
: Non-static method JFilterInput::getInstance() should not be called statically, assuming $this from incompatible context in
/var3/www/unidadcivicaporlarepublica/libraries/joomla/environment/request.php
on line
577
Strict Standards
: Non-static method JLoader::import() should not be called statically in
/var3/www/unidadcivicaporlarepublica/libraries/loader.php
on line
186
Strict Standards
: Non-static method JLoader::register() should not be called statically in
/var3/www/unidadcivicaporlarepublica/libraries/loader.php
on line
71
Strict Standards
: Non-static method JLoader::load() should not be called statically in
/var3/www/unidadcivicaporlarepublica/libraries/loader.php
on line
161
Strict Standards
: Non-static method JLoader::register() should not be called statically in
/var3/www/unidadcivicaporlarepublica/libraries/loader.php
on line
138
Strict Standards
: Declaration of ContentController::display() should be compatible with JController::display($cachable = false) in
/var3/www/unidadcivicaporlarepublica/components/com_content/controller.php
on line
28
Strict Standards
: Non-static method JLoader::import() should not be called statically in
/var3/www/unidadcivicaporlarepublica/libraries/loader.php
on line
186
Strict Standards
: Non-static method JLoader::import() should not be called statically in
/var3/www/unidadcivicaporlarepublica/libraries/loader.php
on line
186
Strict Standards
: Non-static method JLoader::import() should not be called statically in
/var3/www/unidadcivicaporlarepublica/libraries/loader.php
on line
186
Strict Standards
: Non-static method JLoader::register() should not be called statically in
/var3/www/unidadcivicaporlarepublica/libraries/loader.php
on line
71
Strict Standards
: Non-static method JLoader::load() should not be called statically in
/var3/www/unidadcivicaporlarepublica/libraries/loader.php
on line
161
Strict Standards
: Non-static method JLoader::register() should not be called statically in
/var3/www/unidadcivicaporlarepublica/libraries/loader.php
on line
138
Strict Standards
: Non-static method JModel::addIncludePath() should not be called statically, assuming $this from incompatible context in
/var3/www/unidadcivicaporlarepublica/libraries/joomla/application/component/controller.php
on line
382
Strict Standards
: Non-static method JLoader::import() should not be called statically in
/var3/www/unidadcivicaporlarepublica/libraries/loader.php
on line
186
Strict Standards
: Non-static method JPath::clean() should not be called statically, assuming $this from incompatible context in
/var3/www/unidadcivicaporlarepublica/libraries/joomla/application/component/model.php
on line
253
Strict Standards
: Non-static method JRequest::getVar() should not be called statically, assuming $this from incompatible context in
/var3/www/unidadcivicaporlarepublica/components/com_content/content.php
on line
35
Strict Standards
: Non-static method JLoader::load() should not be called statically in
/var3/www/unidadcivicaporlarepublica/libraries/loader.php
on line
161
Strict Standards
: Non-static method JLoader::register() should not be called statically in
/var3/www/unidadcivicaporlarepublica/libraries/loader.php
on line
138
Strict Standards
: Non-static method JHTML::_() should not be called statically, assuming $this from incompatible context in
/var3/www/unidadcivicaporlarepublica/components/com_content/controller.php
on line
37
Strict Standards
: Non-static method JLoader::load() should not be called statically in
/var3/www/unidadcivicaporlarepublica/libraries/loader.php
on line
161
Strict Standards
: Non-static method JLoader::register() should not be called statically in
/var3/www/unidadcivicaporlarepublica/libraries/loader.php
on line
138
Strict Standards
: Non-static method JLoader::import() should not be called statically in
/var3/www/unidadcivicaporlarepublica/libraries/loader.php
on line
186
Strict Standards
: Non-static method JPath::find() should not be called statically, assuming $this from incompatible context in
/var3/www/unidadcivicaporlarepublica/libraries/joomla/html/html.php
on line
66
Strict Standards
: Non-static method JHTML::addIncludePath() should not be called statically, assuming $this from incompatible context in
/var3/www/unidadcivicaporlarepublica/libraries/joomla/html/html.php
on line
66
Strict Standards
: call_user_func_array() expects parameter 1 to be a valid callback, non-static method JHTMLBehavior::caption() should not be called statically in
/var3/www/unidadcivicaporlarepublica/libraries/joomla/html/html.php
on line
91
Strict Standards
: Non-static method JHTML::script() should not be called statically in
/var3/www/unidadcivicaporlarepublica/libraries/joomla/html/html/behavior.php
on line
63
Strict Standards
: Non-static method JHTML::_() should not be called statically in
/var3/www/unidadcivicaporlarepublica/libraries/joomla/html/html.php
on line
172
Strict Standards
: call_user_func_array() expects parameter 1 to be a valid callback, non-static method JHTMLBehavior::mootools() should not be called statically in
/var3/www/unidadcivicaporlarepublica/libraries/joomla/html/html.php
on line
91
Strict Standards
: Non-static method JFactory::getConfig() should not be called statically in
/var3/www/unidadcivicaporlarepublica/libraries/joomla/html/html/behavior.php
on line
46
Strict Standards
: Non-static method JHTML::script() should not be called statically in
/var3/www/unidadcivicaporlarepublica/libraries/joomla/html/html/behavior.php
on line
56
Strict Standards
: Non-static method JURI::root() should not be called statically in
/var3/www/unidadcivicaporlarepublica/libraries/joomla/html/html.php
on line
176
Strict Standards
: Non-static method JFactory::getDocument() should not be called statically in
/var3/www/unidadcivicaporlarepublica/libraries/joomla/html/html.php
on line
179
Strict Standards
: Non-static method JURI::root() should not be called statically in
/var3/www/unidadcivicaporlarepublica/libraries/joomla/html/html.php
on line
176
Strict Standards
: Non-static method JFactory::getDocument() should not be called statically in
/var3/www/unidadcivicaporlarepublica/libraries/joomla/html/html.php
on line
179
Strict Standards
: Non-static method JRequest::getCmd() should not be called statically, assuming $this from incompatible context in
/var3/www/unidadcivicaporlarepublica/components/com_content/controller.php
on line
40
Strict Standards
: Non-static method JRequest::getVar() should not be called statically, assuming $this from incompatible context in
/var3/www/unidadcivicaporlarepublica/libraries/joomla/environment/request.php
on line
255
Strict Standards
: Non-static method JRequest::_cleanVar() should not be called statically, assuming $this from incompatible context in
/var3/www/unidadcivicaporlarepublica/libraries/joomla/environment/request.php
on line
134
Strict Standards
: Non-static method JFilterInput::getInstance() should not be called statically, assuming $this from incompatible context in
/var3/www/unidadcivicaporlarepublica/libraries/joomla/environment/request.php
on line
577
Strict Standards
: Non-static method JFactory::getUser() should not be called statically, assuming $this from incompatible context in
/var3/www/unidadcivicaporlarepublica/components/com_content/controller.php
on line
46
Strict Standards
: Non-static method JLoader::import() should not be called statically in
/var3/www/unidadcivicaporlarepublica/libraries/loader.php
on line
186
Strict Standards
: Non-static method JFactory::getSession() should not be called statically, assuming $this from incompatible context in
/var3/www/unidadcivicaporlarepublica/libraries/joomla/factory.php
on line
163
Strict Standards
: Non-static method JRequest::getVar() should not be called statically, assuming $this from incompatible context in
/var3/www/unidadcivicaporlarepublica/components/com_content/controller.php
on line
47
Strict Standards
: Non-static method JRequest::_cleanVar() should not be called statically, assuming $this from incompatible context in
/var3/www/unidadcivicaporlarepublica/libraries/joomla/environment/request.php
on line
134
Strict Standards
: Non-static method JFilterInput::getInstance() should not be called statically, assuming $this from incompatible context in
/var3/www/unidadcivicaporlarepublica/libraries/joomla/environment/request.php
on line
577
Strict Standards
: Non-static method JRequest::getVar() should not be called statically, assuming $this from incompatible context in
/var3/www/unidadcivicaporlarepublica/components/com_content/controller.php
on line
48
Strict Standards
: Non-static method JRequest::_cleanVar() should not be called statically, assuming $this from incompatible context in
/var3/www/unidadcivicaporlarepublica/libraries/joomla/environment/request.php
on line
151
Strict Standards
: Non-static method JFilterInput::getInstance() should not be called statically, assuming $this from incompatible context in
/var3/www/unidadcivicaporlarepublica/libraries/joomla/environment/request.php
on line
577
Strict Standards
: Non-static method JFactory::getDocument() should not be called statically, assuming $this from incompatible context in
/var3/www/unidadcivicaporlarepublica/libraries/joomla/application/component/controller.php
on line
287
Strict Standards
: Non-static method JRequest::getCmd() should not be called statically, assuming $this from incompatible context in
/var3/www/unidadcivicaporlarepublica/libraries/joomla/application/component/controller.php
on line
290
Strict Standards
: Non-static method JRequest::getVar() should not be called statically, assuming $this from incompatible context in
/var3/www/unidadcivicaporlarepublica/libraries/joomla/environment/request.php
on line
255
Strict Standards
: Non-static method JRequest::_cleanVar() should not be called statically, assuming $this from incompatible context in
/var3/www/unidadcivicaporlarepublica/libraries/joomla/environment/request.php
on line
134
Strict Standards
: Non-static method JFilterInput::getInstance() should not be called statically, assuming $this from incompatible context in
/var3/www/unidadcivicaporlarepublica/libraries/joomla/environment/request.php
on line
577
Strict Standards
: Non-static method JRequest::getCmd() should not be called statically, assuming $this from incompatible context in
/var3/www/unidadcivicaporlarepublica/libraries/joomla/application/component/controller.php
on line
291
Strict Standards
: Non-static method JRequest::getVar() should not be called statically, assuming $this from incompatible context in
/var3/www/unidadcivicaporlarepublica/libraries/joomla/environment/request.php
on line
255
Strict Standards
: Non-static method JRequest::_cleanVar() should not be called statically, assuming $this from incompatible context in
/var3/www/unidadcivicaporlarepublica/libraries/joomla/environment/request.php
on line
151
Strict Standards
: Non-static method JFilterInput::getInstance() should not be called statically, assuming $this from incompatible context in
/var3/www/unidadcivicaporlarepublica/libraries/joomla/environment/request.php
on line
577
Strict Standards
: Non-static method JLoader::load() should not be called statically in
/var3/www/unidadcivicaporlarepublica/libraries/loader.php
on line
161
Strict Standards
: Non-static method JLoader::register() should not be called statically in
/var3/www/unidadcivicaporlarepublica/libraries/loader.php
on line
138
Strict Standards
: Non-static method JLoader::import() should not be called statically in
/var3/www/unidadcivicaporlarepublica/libraries/loader.php
on line
186
Strict Standards
: Non-static method JPath::find() should not be called statically, assuming $this from incompatible context in
/var3/www/unidadcivicaporlarepublica/libraries/joomla/application/component/controller.php
on line
627
Strict Standards
: Non-static method JLoader::import() should not be called statically in
/var3/www/unidadcivicaporlarepublica/libraries/loader.php
on line
186
Strict Standards
: Non-static method JLoader::register() should not be called statically in
/var3/www/unidadcivicaporlarepublica/libraries/loader.php
on line
71
Strict Standards
: Non-static method JLoader::load() should not be called statically in
/var3/www/unidadcivicaporlarepublica/libraries/loader.php
on line
161
Strict Standards
: Non-static method JLoader::register() should not be called statically in
/var3/www/unidadcivicaporlarepublica/libraries/loader.php
on line
138
Strict Standards
: Non-static method JLoader::import() should not be called statically in
/var3/www/unidadcivicaporlarepublica/libraries/loader.php
on line
186
Strict Standards
: Non-static method JMenu::getInstance() should not be called statically, assuming $this from incompatible context in
/var3/www/unidadcivicaporlarepublica/libraries/joomla/application/application.php
on line
720
Strict Standards
: Non-static method JError::isError() should not be called statically, assuming $this from incompatible context in
/var3/www/unidadcivicaporlarepublica/libraries/joomla/application/application.php
on line
721
Strict Standards
: Non-static method JFactory::getDBO() should not be called statically, assuming $this from incompatible context in
/var3/www/unidadcivicaporlarepublica/includes/application.php
on line
300
Strict Standards
: Non-static method JRequest::getCmd() should not be called statically, assuming $this from incompatible context in
/var3/www/unidadcivicaporlarepublica/includes/application.php
on line
310
Strict Standards
: Non-static method JRequest::getVar() should not be called statically, assuming $this from incompatible context in
/var3/www/unidadcivicaporlarepublica/libraries/joomla/environment/request.php
on line
255
Strict Standards
: Non-static method JRequest::_cleanVar() should not be called statically, assuming $this from incompatible context in
/var3/www/unidadcivicaporlarepublica/libraries/joomla/environment/request.php
on line
151
Strict Standards
: Non-static method JFilterInput::getInstance() should not be called statically, assuming $this from incompatible context in
/var3/www/unidadcivicaporlarepublica/libraries/joomla/environment/request.php
on line
577
Strict Standards
: Non-static method JFilterInput::clean() should not be called statically, assuming $this from incompatible context in
/var3/www/unidadcivicaporlarepublica/includes/application.php
on line
311
Strict Standards
: Non-static method JURI::base() should not be called statically, assuming $this from incompatible context in
/var3/www/unidadcivicaporlarepublica/libraries/joomla/application/component/view.php
on line
178
Strict Standards
: Non-static method JHTML::addIncludePath() should not be called statically, assuming $this from incompatible context in
/var3/www/unidadcivicaporlarepublica/components/com_content/view.php
on line
13
Strict Standards
: Non-static method JPath::clean() should not be called statically, assuming $this from incompatible context in
/var3/www/unidadcivicaporlarepublica/libraries/joomla/html/html.php
on line
326
Strict Standards
: Non-static method JModel::getInstance() should not be called statically, assuming $this from incompatible context in
/var3/www/unidadcivicaporlarepublica/libraries/joomla/application/component/controller.php
on line
592
Strict Standards
: Non-static method JLoader::load() should not be called statically in
/var3/www/unidadcivicaporlarepublica/libraries/loader.php
on line
161
Strict Standards
: Non-static method JLoader::register() should not be called statically in
/var3/www/unidadcivicaporlarepublica/libraries/loader.php
on line
138
Strict Standards
: Non-static method JLoader::import() should not be called statically in
/var3/www/unidadcivicaporlarepublica/libraries/loader.php
on line
186
Strict Standards
: Non-static method JPath::find() should not be called statically, assuming $this from incompatible context in
/var3/www/unidadcivicaporlarepublica/libraries/joomla/application/component/model.php
on line
112
Strict Standards
: Non-static method JModel::addIncludePath() should not be called statically, assuming $this from incompatible context in
/var3/www/unidadcivicaporlarepublica/libraries/joomla/application/component/model.php
on line
113
Strict Standards
: Non-static method JModel::_createFileName() should not be called statically, assuming $this from incompatible context in
/var3/www/unidadcivicaporlarepublica/libraries/joomla/application/component/model.php
on line
114
Strict Standards
: Non-static method JLoader::import() should not be called statically in
/var3/www/unidadcivicaporlarepublica/libraries/loader.php
on line
186
Strict Standards
: Non-static method JFactory::getDBO() should not be called statically, assuming $this from incompatible context in
/var3/www/unidadcivicaporlarepublica/libraries/joomla/application/component/model.php
on line
83
Strict Standards
: Non-static method JLoader::import() should not be called statically in
/var3/www/unidadcivicaporlarepublica/libraries/loader.php
on line
186
Strict Standards
: Non-static method JTable::addIncludePath() should not be called statically, assuming $this from incompatible context in
/var3/www/unidadcivicaporlarepublica/libraries/joomla/application/component/model.php
on line
268
Strict Standards
: Non-static method JRequest::getVar() should not be called statically, assuming $this from incompatible context in
/var3/www/unidadcivicaporlarepublica/components/com_content/models/article.php
on line
45
Strict Standards
: Non-static method JRequest::_cleanVar() should not be called statically, assuming $this from incompatible context in
/var3/www/unidadcivicaporlarepublica/libraries/joomla/environment/request.php
on line
134
Strict Standards
: Non-static method JFilterInput::getInstance() should not be called statically, assuming $this from incompatible context in
/var3/www/unidadcivicaporlarepublica/libraries/joomla/environment/request.php
on line
577
Strict Standards
: Non-static method JFactory::getApplication() should not be called statically, assuming $this from incompatible context in
/var3/www/unidadcivicaporlarepublica/libraries/joomla/application/component/controller.php
on line
356
Strict Standards
: Non-static method JLoader::import() should not be called statically in
/var3/www/unidadcivicaporlarepublica/libraries/loader.php
on line
186
Strict Standards
: Non-static method JMenu::getInstance() should not be called statically, assuming $this from incompatible context in
/var3/www/unidadcivicaporlarepublica/libraries/joomla/application/application.php
on line
720
Strict Standards
: Non-static method JError::isError() should not be called statically, assuming $this from incompatible context in
/var3/www/unidadcivicaporlarepublica/libraries/joomla/application/application.php
on line
721
Strict Standards
: Non-static method JRegistryFormat::getInstance() should not be called statically, assuming $this from incompatible context in
/var3/www/unidadcivicaporlarepublica/libraries/joomla/registry/registry.php
on line
373
Strict Standards
: Non-static method JFilterInput::clean() should not be called statically, assuming $this from incompatible context in
/var3/www/unidadcivicaporlarepublica/libraries/joomla/registry/format.php
on line
45
Strict Standards
: Non-static method JFactory::getCache() should not be called statically, assuming $this from incompatible context in
/var3/www/unidadcivicaporlarepublica/libraries/joomla/application/component/controller.php
on line
307
Strict Standards
: Non-static method JFactory::getConfig() should not be called statically, assuming $this from incompatible context in
/var3/www/unidadcivicaporlarepublica/libraries/joomla/factory.php
on line
192
Strict Standards
: Non-static method JLoader::import() should not be called statically in
/var3/www/unidadcivicaporlarepublica/libraries/loader.php
on line
186
Strict Standards
: Non-static method JCache::getInstance() should not be called statically, assuming $this from incompatible context in
/var3/www/unidadcivicaporlarepublica/libraries/joomla/factory.php
on line
208
Strict Standards
: Non-static method JLoader::load() should not be called statically in
/var3/www/unidadcivicaporlarepublica/libraries/loader.php
on line
161
Strict Standards
: Non-static method JLoader::register() should not be called statically in
/var3/www/unidadcivicaporlarepublica/libraries/loader.php
on line
138
Strict Standards
: Declaration of JCacheView::get() should be compatible with JCache::get($id, $group = NULL) in
/var3/www/unidadcivicaporlarepublica/libraries/joomla/cache/handler/view.php
on line
150
Strict Standards
: Non-static method JRequest::getCmd() should not be called statically, assuming $this from incompatible context in
/var3/www/unidadcivicaporlarepublica/libraries/joomla/cache/cache.php
on line
87
Strict Standards
: Non-static method JRequest::getVar() should not be called statically, assuming $this from incompatible context in
/var3/www/unidadcivicaporlarepublica/libraries/joomla/environment/request.php
on line
255
Strict Standards
: Non-static method JRequest::_cleanVar() should not be called statically, assuming $this from incompatible context in
/var3/www/unidadcivicaporlarepublica/libraries/joomla/environment/request.php
on line
151
Strict Standards
: Non-static method JFilterInput::getInstance() should not be called statically, assuming $this from incompatible context in
/var3/www/unidadcivicaporlarepublica/libraries/joomla/environment/request.php
on line
577
Strict Standards
: Non-static method JRequest::getURI() should not be called statically, assuming $this from incompatible context in
/var3/www/unidadcivicaporlarepublica/libraries/joomla/cache/handler/view.php
on line
148
Strict Standards
: Non-static method JFactory::getURI() should not be called statically, assuming $this from incompatible context in
/var3/www/unidadcivicaporlarepublica/libraries/joomla/environment/request.php
on line
51
Strict Standards
: Non-static method JLoader::import() should not be called statically in
/var3/www/unidadcivicaporlarepublica/libraries/loader.php
on line
186
Strict Standards
: Non-static method JURI::getInstance() should not be called statically, assuming $this from incompatible context in
/var3/www/unidadcivicaporlarepublica/libraries/joomla/factory.php
on line
403
Strict Standards
: Non-static method JCacheStorage::getInstance() should not be called statically, assuming $this from incompatible context in
/var3/www/unidadcivicaporlarepublica/libraries/joomla/cache/cache.php
on line
313
Strict Standards
: Non-static method JFactory::getConfig() should not be called statically, assuming $this from incompatible context in
/var3/www/unidadcivicaporlarepublica/libraries/joomla/cache/storage/file.php
on line
37
Strict Standards
: Non-static method JError::isError() should not be called statically, assuming $this from incompatible context in
/var3/www/unidadcivicaporlarepublica/libraries/joomla/cache/cache.php
on line
206
Strict Standards
: Non-static method JFactory::getDocument() should not be called statically, assuming $this from incompatible context in
/var3/www/unidadcivicaporlarepublica/libraries/joomla/cache/handler/view.php
on line
85
Strict Standards
: Non-static method JFactory::getUser() should not be called statically, assuming $this from incompatible context in
/var3/www/unidadcivicaporlarepublica/components/com_content/views/article/view.html.php
on line
33
Strict Standards
: Non-static method JLoader::import() should not be called statically in
/var3/www/unidadcivicaporlarepublica/libraries/loader.php
on line
186
Strict Standards
: Non-static method JFactory::getSession() should not be called statically, assuming $this from incompatible context in
/var3/www/unidadcivicaporlarepublica/libraries/joomla/factory.php
on line
163
Strict Standards
: Non-static method JFactory::getDocument() should not be called statically, assuming $this from incompatible context in
/var3/www/unidadcivicaporlarepublica/components/com_content/views/article/view.html.php
on line
34
Strict Standards
: Non-static method JDispatcher::getInstance() should not be called statically, assuming $this from incompatible context in
/var3/www/unidadcivicaporlarepublica/components/com_content/views/article/view.html.php
on line
35
Strict Standards
: Non-static method JLoader::import() should not be called statically in
/var3/www/unidadcivicaporlarepublica/libraries/loader.php
on line
186
Strict Standards
: Non-static method JLoader::register() should not be called statically in
/var3/www/unidadcivicaporlarepublica/libraries/loader.php
on line
71
Strict Standards
: Non-static method JLoader::load() should not be called statically in
/var3/www/unidadcivicaporlarepublica/libraries/loader.php
on line
161
Strict Standards
: Non-static method JLoader::register() should not be called statically in
/var3/www/unidadcivicaporlarepublica/libraries/loader.php
on line
138
Strict Standards
: Non-static method JPathway::getInstance() should not be called statically, assuming $this from incompatible context in
/var3/www/unidadcivicaporlarepublica/libraries/joomla/application/application.php
on line
697
Strict Standards
: Non-static method JApplicationHelper::getClientInfo() should not be called statically, assuming $this from incompatible context in
/var3/www/unidadcivicaporlarepublica/libraries/joomla/application/pathway.php
on line
75
Strict Standards
: Non-static method JSite::getMenu() should not be called statically, assuming $this from incompatible context in
/var3/www/unidadcivicaporlarepublica/includes/pathway.php
on line
34
Strict Standards
: Non-static method JApplication::getMenu() should not be called statically, assuming $this from incompatible context in
/var3/www/unidadcivicaporlarepublica/includes/application.php
on line
345
Strict Standards
: Non-static method JLoader::import() should not be called statically in
/var3/www/unidadcivicaporlarepublica/libraries/loader.php
on line
186
Strict Standards
: Non-static method JMenu::getInstance() should not be called statically, assuming $this from incompatible context in
/var3/www/unidadcivicaporlarepublica/libraries/joomla/application/application.php
on line
720
Strict Standards
: Non-static method JError::isError() should not be called statically, assuming $this from incompatible context in
/var3/www/unidadcivicaporlarepublica/libraries/joomla/application/application.php
on line
721
Strict Standards
: Non-static method JError::isError() should not be called statically, assuming $this from incompatible context in
/var3/www/unidadcivicaporlarepublica/libraries/joomla/application/application.php
on line
698
Strict Standards
: Non-static method JComponentHelper::getParams() should not be called statically, assuming $this from incompatible context in
/var3/www/unidadcivicaporlarepublica/includes/application.php
on line
240
Strict Standards
: Non-static method JLoader::import() should not be called statically in
/var3/www/unidadcivicaporlarepublica/libraries/loader.php
on line
186
Strict Standards
: Non-static method JMenu::getInstance() should not be called statically, assuming $this from incompatible context in
/var3/www/unidadcivicaporlarepublica/libraries/joomla/application/application.php
on line
720
Strict Standards
: Non-static method JError::isError() should not be called statically, assuming $this from incompatible context in
/var3/www/unidadcivicaporlarepublica/libraries/joomla/application/application.php
on line
721
Strict Standards
: Non-static method JFactory::getConfig() should not be called statically, assuming $this from incompatible context in
/var3/www/unidadcivicaporlarepublica/libraries/joomla/application/application.php
on line
394
Strict Standards
: Non-static method JFactory::getConfig() should not be called statically, assuming $this from incompatible context in
/var3/www/unidadcivicaporlarepublica/libraries/joomla/application/application.php
on line
394
Strict Standards
: Non-static method JRegistryFormat::getInstance() should not be called statically, assuming $this from incompatible context in
/var3/www/unidadcivicaporlarepublica/libraries/joomla/registry/registry.php
on line
373
Strict Standards
: Non-static method JFilterInput::clean() should not be called statically, assuming $this from incompatible context in
/var3/www/unidadcivicaporlarepublica/libraries/joomla/registry/format.php
on line
45
Strict Standards
: Non-static method ContentHelperQuery::buildVotingQuery() should not be called statically, assuming $this from incompatible context in
/var3/www/unidadcivicaporlarepublica/components/com_content/models/article.php
on line
526
Strict Standards
: Non-static method JFactory::getUser() should not be called statically, assuming $this from incompatible context in
/var3/www/unidadcivicaporlarepublica/components/com_content/models/article.php
on line
608
Strict Standards
: Non-static method JLoader::import() should not be called statically in
/var3/www/unidadcivicaporlarepublica/libraries/loader.php
on line
186
Strict Standards
: Non-static method JFactory::getSession() should not be called statically, assuming $this from incompatible context in
/var3/www/unidadcivicaporlarepublica/libraries/joomla/factory.php
on line
163
Strict Standards
: Non-static method JFactory::getDate() should not be called statically, assuming $this from incompatible context in
/var3/www/unidadcivicaporlarepublica/components/com_content/models/article.php
on line
611
Strict Standards
: Non-static method JLoader::import() should not be called statically in
/var3/www/unidadcivicaporlarepublica/libraries/loader.php
on line
186
Strict Standards
: Non-static method JLoader::register() should not be called statically in
/var3/www/unidadcivicaporlarepublica/libraries/loader.php
on line
71
Strict Standards
: Non-static method JFactory::getLanguage() should not be called statically, assuming $this from incompatible context in
/var3/www/unidadcivicaporlarepublica/libraries/joomla/factory.php
on line
427
Strict Standards
: Non-static method JLoader::load() should not be called statically in
/var3/www/unidadcivicaporlarepublica/libraries/loader.php
on line
161
Strict Standards
: Non-static method JLoader::register() should not be called statically in
/var3/www/unidadcivicaporlarepublica/libraries/loader.php
on line
138
Strict Standards
: Non-static method JFactory::getACL() should not be called statically, assuming $this from incompatible context in
/var3/www/unidadcivicaporlarepublica/libraries/joomla/user/user.php
on line
260
Strict Standards
: Non-static method JFactory::_createACL() should not be called statically, assuming $this from incompatible context in
/var3/www/unidadcivicaporlarepublica/libraries/joomla/factory.php
on line
227
Strict Standards
: Non-static method JLoader::import() should not be called statically in
/var3/www/unidadcivicaporlarepublica/libraries/loader.php
on line
186
Strict Standards
: Non-static method JLoader::register() should not be called statically in
/var3/www/unidadcivicaporlarepublica/libraries/loader.php
on line
71
Strict Standards
: Non-static method JFactory::getDBO() should not be called statically, assuming $this from incompatible context in
/var3/www/unidadcivicaporlarepublica/libraries/joomla/factory.php
on line
527
Strict Standards
: Non-static method JLoader::load() should not be called statically in
/var3/www/unidadcivicaporlarepublica/libraries/loader.php
on line
161
Strict Standards
: Non-static method JLoader::register() should not be called statically in
/var3/www/unidadcivicaporlarepublica/libraries/loader.php
on line
138
Strict Standards
: Non-static method JLoader::import() should not be called statically in
/var3/www/unidadcivicaporlarepublica/libraries/loader.php
on line
186
Strict Standards
: Non-static method JLoader::import() should not be called statically in
/var3/www/unidadcivicaporlarepublica/libraries/loader.php
on line
186
Strict Standards
: Non-static method JLoader::load() should not be called statically in
/var3/www/unidadcivicaporlarepublica/libraries/loader.php
on line
161
Strict Standards
: Non-static method JLoader::register() should not be called statically in
/var3/www/unidadcivicaporlarepublica/libraries/loader.php
on line
138
Strict Standards
: Non-static method JText::_() should not be called statically, assuming $this from incompatible context in
/var3/www/unidadcivicaporlarepublica/components/com_content/models/article.php
on line
550
Strict Standards
: Non-static method JFactory::getLanguage() should not be called statically, assuming $this from incompatible context in
/var3/www/unidadcivicaporlarepublica/libraries/joomla/methods.php
on line
120
Strict Standards
: Non-static method JFactory::getUser() should not be called statically, assuming $this from incompatible context in
/var3/www/unidadcivicaporlarepublica/components/com_content/models/article.php
on line
110
Strict Standards
: Non-static method JLoader::import() should not be called statically in
/var3/www/unidadcivicaporlarepublica/libraries/loader.php
on line
186
Strict Standards
: Non-static method JFactory::getSession() should not be called statically, assuming $this from incompatible context in
/var3/www/unidadcivicaporlarepublica/libraries/joomla/factory.php
on line
163
Strict Standards
: Non-static method JRegistryFormat::getInstance() should not be called statically, assuming $this from incompatible context in
/var3/www/unidadcivicaporlarepublica/libraries/joomla/registry/registry.php
on line
373
Strict Standards
: Non-static method JFilterInput::clean() should not be called statically, assuming $this from incompatible context in
/var3/www/unidadcivicaporlarepublica/libraries/joomla/registry/format.php
on line
45
Strict Standards
: Non-static method JRequest::getVar() should not be called statically, assuming $this from incompatible context in
/var3/www/unidadcivicaporlarepublica/components/com_content/models/article.php
on line
583
Strict Standards
: Non-static method JRequest::_cleanVar() should not be called statically, assuming $this from incompatible context in
/var3/www/unidadcivicaporlarepublica/libraries/joomla/environment/request.php
on line
151
Strict Standards
: Non-static method JFilterInput::getInstance() should not be called statically, assuming $this from incompatible context in
/var3/www/unidadcivicaporlarepublica/libraries/joomla/environment/request.php
on line
577
Strict Standards
: Non-static method JRequest::getVar() should not be called statically, assuming $this from incompatible context in
/var3/www/unidadcivicaporlarepublica/components/com_content/views/article/view.html.php
on line
60
Strict Standards
: Non-static method JRequest::_cleanVar() should not be called statically, assuming $this from incompatible context in
/var3/www/unidadcivicaporlarepublica/libraries/joomla/environment/request.php
on line
151
Strict Standards
: Non-static method JFilterInput::getInstance() should not be called statically, assuming $this from incompatible context in
/var3/www/unidadcivicaporlarepublica/libraries/joomla/environment/request.php
on line
577
Strict Standards
: Non-static method JTable::getInstance() should not be called statically, assuming $this from incompatible context in
/var3/www/unidadcivicaporlarepublica/components/com_content/models/article.php
on line
181
Strict Standards
: Non-static method JLoader::load() should not be called statically in
/var3/www/unidadcivicaporlarepublica/libraries/loader.php
on line
161
Strict Standards
: Non-static method JLoader::register() should not be called statically in
/var3/www/unidadcivicaporlarepublica/libraries/loader.php
on line
138
Strict Standards
: Non-static method JLoader::import() should not be called statically in
/var3/www/unidadcivicaporlarepublica/libraries/loader.php
on line
186
Strict Standards
: Non-static method JPath::find() should not be called statically, assuming $this from incompatible context in
/var3/www/unidadcivicaporlarepublica/libraries/joomla/database/table.php
on line
91
Strict Standards
: Non-static method JTable::addIncludePath() should not be called statically, assuming $this from incompatible context in
/var3/www/unidadcivicaporlarepublica/libraries/joomla/database/table.php
on line
91
Strict Standards
: Non-static method JFactory::getDBO() should not be called statically, assuming $this from incompatible context in
/var3/www/unidadcivicaporlarepublica/libraries/joomla/database/table.php
on line
112
Strict Standards
: Non-static method JFactory::getACL() should not be called statically, assuming $this from incompatible context in
/var3/www/unidadcivicaporlarepublica/libraries/joomla/user/user.php
on line
260
Strict Standards
: Non-static method JFactory::getACL() should not be called statically, assuming $this from incompatible context in
/var3/www/unidadcivicaporlarepublica/libraries/joomla/user/user.php
on line
260
Strict Standards
: Non-static method JFactory::getACL() should not be called statically, assuming $this from incompatible context in
/var3/www/unidadcivicaporlarepublica/libraries/joomla/user/user.php
on line
260
Strict Standards
: Non-static method JRoute::_() should not be called statically, assuming $this from incompatible context in
/var3/www/unidadcivicaporlarepublica/components/com_content/views/article/view.html.php
on line
78
Strict Standards
: Non-static method ContentHelperRoute::getArticleRoute() should not be called statically, assuming $this from incompatible context in
/var3/www/unidadcivicaporlarepublica/components/com_content/views/article/view.html.php
on line
78
Strict Standards
: Non-static method ContentHelperRoute::_findItem() should not be called statically, assuming $this from incompatible context in
/var3/www/unidadcivicaporlarepublica/components/com_content/helpers/route.php
on line
49
Strict Standards
: Non-static method JComponentHelper::getComponent() should not be called statically, assuming $this from incompatible context in
/var3/www/unidadcivicaporlarepublica/components/com_content/helpers/route.php
on line
97
Strict Standards
: Non-static method JComponentHelper::_load() should not be called statically, assuming $this from incompatible context in
/var3/www/unidadcivicaporlarepublica/libraries/joomla/application/component/helper.php
on line
39
Strict Standards
: Non-static method JApplication::getMenu() should not be called statically, assuming $this from incompatible context in
/var3/www/unidadcivicaporlarepublica/components/com_content/helpers/route.php
on line
99
Strict Standards
: Non-static method JLoader::import() should not be called statically in
/var3/www/unidadcivicaporlarepublica/libraries/loader.php
on line
186
Strict Standards
: Non-static method JMenu::getInstance() should not be called statically, assuming $this from incompatible context in
/var3/www/unidadcivicaporlarepublica/libraries/joomla/application/application.php
on line
720
Strict Standards
: Non-static method JError::isError() should not be called statically, assuming $this from incompatible context in
/var3/www/unidadcivicaporlarepublica/libraries/joomla/application/application.php
on line
721
Strict Standards
: Non-static method JFactory::getApplication() should not be called statically, assuming $this from incompatible context in
/var3/www/unidadcivicaporlarepublica/libraries/joomla/methods.php
on line
41
Strict Standards
: Non-static method JFactory::getConfig() should not be called statically, assuming $this from incompatible context in
/var3/www/unidadcivicaporlarepublica/includes/application.php
on line
372
Strict Standards
: Non-static method JLoader::import() should not be called statically in
/var3/www/unidadcivicaporlarepublica/libraries/loader.php
on line
186
Strict Standards
: Non-static method JRouter::getInstance() should not be called statically, assuming $this from incompatible context in
/var3/www/unidadcivicaporlarepublica/libraries/joomla/application/application.php
on line
674
Strict Standards
: Non-static method JError::isError() should not be called statically, assuming $this from incompatible context in
/var3/www/unidadcivicaporlarepublica/libraries/joomla/application/application.php
on line
675
Strict Standards
: Non-static method JSite::getMenu() should not be called statically, assuming $this from incompatible context in
/var3/www/unidadcivicaporlarepublica/includes/router.php
on line
419
Strict Standards
: Non-static method JApplication::getMenu() should not be called statically, assuming $this from incompatible context in
/var3/www/unidadcivicaporlarepublica/includes/application.php
on line
345
Strict Standards
: Non-static method JLoader::import() should not be called statically in
/var3/www/unidadcivicaporlarepublica/libraries/loader.php
on line
186
Strict Standards
: Non-static method JMenu::getInstance() should not be called statically, assuming $this from incompatible context in
/var3/www/unidadcivicaporlarepublica/libraries/joomla/application/application.php
on line
720
Strict Standards
: Non-static method JError::isError() should not be called statically, assuming $this from incompatible context in
/var3/www/unidadcivicaporlarepublica/libraries/joomla/application/application.php
on line
721
Strict Standards
: Non-static method JFactory::getApplication() should not be called statically, assuming $this from incompatible context in
/var3/www/unidadcivicaporlarepublica/includes/router.php
on line
401
Strict Standards
: Non-static method JSite::getMenu() should not be called statically, assuming $this from incompatible context in
/var3/www/unidadcivicaporlarepublica/includes/router.php
on line
295
Strict Standards
: Non-static method JApplication::getMenu() should not be called statically, assuming $this from incompatible context in
/var3/www/unidadcivicaporlarepublica/includes/application.php
on line
345
Strict Standards
: Non-static method JLoader::import() should not be called statically in
/var3/www/unidadcivicaporlarepublica/libraries/loader.php
on line
186
Strict Standards
: Non-static method JMenu::getInstance() should not be called statically, assuming $this from incompatible context in
/var3/www/unidadcivicaporlarepublica/libraries/joomla/application/application.php
on line
720
Strict Standards
: Non-static method JError::isError() should not be called statically, assuming $this from incompatible context in
/var3/www/unidadcivicaporlarepublica/libraries/joomla/application/application.php
on line
721
Strict Standards
: Non-static method JSite::getMenu() should not be called statically in
/var3/www/unidadcivicaporlarepublica/components/com_content/router.php
on line
19
Strict Standards
: Non-static method JApplication::getMenu() should not be called statically in
/var3/www/unidadcivicaporlarepublica/includes/application.php
on line
345
Strict Standards
: Non-static method JLoader::import() should not be called statically in
/var3/www/unidadcivicaporlarepublica/libraries/loader.php
on line
186
Strict Standards
: Non-static method JMenu::getInstance() should not be called statically in
/var3/www/unidadcivicaporlarepublica/libraries/joomla/application/application.php
on line
720
Strict Standards
: Non-static method JError::isError() should not be called statically in
/var3/www/unidadcivicaporlarepublica/libraries/joomla/application/application.php
on line
721
Strict Standards
: Non-static method JFactory::getApplication() should not be called statically, assuming $this from incompatible context in
/var3/www/unidadcivicaporlarepublica/includes/router.php
on line
90
Strict Standards
: Non-static method JFactory::getConfig() should not be called statically, assuming $this from incompatible context in
/var3/www/unidadcivicaporlarepublica/libraries/joomla/application/application.php
on line
394
Strict Standards
: Non-static method JFactory::getConfig() should not be called statically, assuming $this from incompatible context in
/var3/www/unidadcivicaporlarepublica/libraries/joomla/application/application.php
on line
394
Strict Standards
: Non-static method JURI::base() should not be called statically, assuming $this from incompatible context in
/var3/www/unidadcivicaporlarepublica/includes/router.php
on line
109
Strict Standards
: Non-static method JPluginHelper::importPlugin() should not be called statically, assuming $this from incompatible context in
/var3/www/unidadcivicaporlarepublica/components/com_content/views/article/view.html.php
on line
101
Strict Standards
: Non-static method JPluginHelper::_load() should not be called statically, assuming $this from incompatible context in
/var3/www/unidadcivicaporlarepublica/libraries/joomla/plugin/helper.php
on line
92
Strict Standards
: Non-static method JPluginHelper::_import() should not be called statically, assuming $this from incompatible context in
/var3/www/unidadcivicaporlarepublica/libraries/joomla/plugin/helper.php
on line
97
Strict Standards
: Non-static method JPluginHelper::_import() should not be called statically, assuming $this from incompatible context in
/var3/www/unidadcivicaporlarepublica/libraries/joomla/plugin/helper.php
on line
97
Strict Standards
: Non-static method JLoader::import() should not be called statically in
/var3/www/unidadcivicaporlarepublica/libraries/loader.php
on line
186
Strict Standards
: Non-static method JDispatcher::getInstance() should not be called statically, assuming $this from incompatible context in
/var3/www/unidadcivicaporlarepublica/libraries/joomla/application/application.php
on line
496
Strict Standards
: Non-static method JDispatcher::getInstance() should not be called statically, assuming $this from incompatible context in
/var3/www/unidadcivicaporlarepublica/libraries/joomla/application/application.php
on line
496
Strict Standards
: Non-static method JDispatcher::getInstance() should not be called statically, assuming $this from incompatible context in
/var3/www/unidadcivicaporlarepublica/libraries/joomla/plugin/helper.php
on line
140
Strict Standards
: Non-static method JLoader::load() should not be called statically in
/var3/www/unidadcivicaporlarepublica/libraries/loader.php
on line
161
Strict Standards
: Non-static method JLoader::register() should not be called statically in
/var3/www/unidadcivicaporlarepublica/libraries/loader.php
on line
138
Strict Standards
: Non-static method JPluginHelper::_import() should not be called statically, assuming $this from incompatible context in
/var3/www/unidadcivicaporlarepublica/libraries/joomla/plugin/helper.php
on line
97
Strict Standards
: Non-static method JLoader::import() should not be called statically in
/var3/www/unidadcivicaporlarepublica/libraries/loader.php
on line
186
Strict Standards
: Non-static method JDispatcher::getInstance() should not be called statically, assuming $this from incompatible context in
/var3/www/unidadcivicaporlarepublica/libraries/joomla/application/application.php
on line
496
Strict Standards
: Non-static method JDispatcher::getInstance() should not be called statically, assuming $this from incompatible context in
/var3/www/unidadcivicaporlarepublica/libraries/joomla/plugin/helper.php
on line
140
Strict Standards
: Non-static method JLoader::load() should not be called statically in
/var3/www/unidadcivicaporlarepublica/libraries/loader.php
on line
161
Strict Standards
: Non-static method JLoader::register() should not be called statically in
/var3/www/unidadcivicaporlarepublica/libraries/loader.php
on line
138
Strict Standards
: Non-static method JPluginHelper::_import() should not be called statically, assuming $this from incompatible context in
/var3/www/unidadcivicaporlarepublica/libraries/joomla/plugin/helper.php
on line
97
Strict Standards
: Non-static method JLoader::import() should not be called statically in
/var3/www/unidadcivicaporlarepublica/libraries/loader.php
on line
186
Strict Standards
: Non-static method JDispatcher::getInstance() should not be called statically, assuming $this from incompatible context in
/var3/www/unidadcivicaporlarepublica/libraries/joomla/application/application.php
on line
496
Strict Standards
: Non-static method JDispatcher::getInstance() should not be called statically, assuming $this from incompatible context in
/var3/www/unidadcivicaporlarepublica/libraries/joomla/plugin/helper.php
on line
140
Strict Standards
: Non-static method JLoader::load() should not be called statically in
/var3/www/unidadcivicaporlarepublica/libraries/loader.php
on line
161
Strict Standards
: Non-static method JLoader::register() should not be called statically in
/var3/www/unidadcivicaporlarepublica/libraries/loader.php
on line
138
Strict Standards
: Non-static method JPluginHelper::getPlugin() should not be called statically, assuming $this from incompatible context in
/var3/www/unidadcivicaporlarepublica/plugins/content/avreloaded.php
on line
253
Strict Standards
: Non-static method JPluginHelper::_load() should not be called statically, assuming $this from incompatible context in
/var3/www/unidadcivicaporlarepublica/libraries/joomla/plugin/helper.php
on line
41
Strict Standards
: Non-static method JRegistryFormat::getInstance() should not be called statically, assuming $this from incompatible context in
/var3/www/unidadcivicaporlarepublica/libraries/joomla/registry/registry.php
on line
373
Strict Standards
: Non-static method JFilterInput::clean() should not be called statically, assuming $this from incompatible context in
/var3/www/unidadcivicaporlarepublica/libraries/joomla/registry/format.php
on line
45
Strict Standards
: Non-static method JLoader::load() should not be called statically in
/var3/www/unidadcivicaporlarepublica/libraries/loader.php
on line
161
Strict Standards
: Non-static method JLoader::register() should not be called statically in
/var3/www/unidadcivicaporlarepublica/libraries/loader.php
on line
138
Strict Standards
: Non-static method JString::strpos() should not be called statically, assuming $this from incompatible context in
/var3/www/unidadcivicaporlarepublica/plugins/content/avreloaded.php
on line
209
Strict Standards
: Non-static method JString::strpos() should not be called statically, assuming $this from incompatible context in
/var3/www/unidadcivicaporlarepublica/plugins/content/avreloaded.php
on line
209
Strict Standards
: Non-static method JURI::root() should not be called statically, assuming $this from incompatible context in
/var3/www/unidadcivicaporlarepublica/plugins/content/avreloaded.php
on line
317
Strict Standards
: Non-static method JFactory::getConfig() should not be called statically, assuming $this from incompatible context in
/var3/www/unidadcivicaporlarepublica/plugins/content/avreloaded.php
on line
499
Strict Standards
: Non-static method JPluginHelper::importPlugin() should not be called statically in
/var3/www/unidadcivicaporlarepublica/plugins/content/attachments.php
on line
164
Strict Standards
: Non-static method JPluginHelper::_load() should not be called statically in
/var3/www/unidadcivicaporlarepublica/libraries/joomla/plugin/helper.php
on line
92
Strict Standards
: Non-static method JPluginHelper::_import() should not be called statically in
/var3/www/unidadcivicaporlarepublica/libraries/joomla/plugin/helper.php
on line
97
Strict Standards
: Non-static method JLoader::import() should not be called statically in
/var3/www/unidadcivicaporlarepublica/libraries/loader.php
on line
186
Strict Standards
: Non-static method JDispatcher::getInstance() should not be called statically in
/var3/www/unidadcivicaporlarepublica/libraries/joomla/plugin/helper.php
on line
140
Strict Standards
: Non-static method JLoader::load() should not be called statically in
/var3/www/unidadcivicaporlarepublica/libraries/loader.php
on line
161
Strict Standards
: Non-static method JLoader::register() should not be called statically in
/var3/www/unidadcivicaporlarepublica/libraries/loader.php
on line
138
Strict Standards
: Non-static method JLoader::import() should not be called statically in
/var3/www/unidadcivicaporlarepublica/libraries/loader.php
on line
186
Strict Standards
: Non-static method JLoader::import() should not be called statically in
/var3/www/unidadcivicaporlarepublica/libraries/loader.php
on line
186
Strict Standards
: Non-static method JLoader::register() should not be called statically in
/var3/www/unidadcivicaporlarepublica/libraries/loader.php
on line
71
Strict Standards
: Non-static method JFolder::files() should not be called statically, assuming $this from incompatible context in
/var3/www/unidadcivicaporlarepublica/plugins/attachments/attachments_plugin_manager.php
on line
225
Strict Standards
: Non-static method JPath::clean() should not be called statically, assuming $this from incompatible context in
/var3/www/unidadcivicaporlarepublica/libraries/joomla/filesystem/folder.php
on line
414
Strict Standards
: Non-static method JRegistryFormat::getInstance() should not be called statically, assuming $this from incompatible context in
/var3/www/unidadcivicaporlarepublica/plugins/attachments/attachments_plugin.php
on line
120
Strict Standards
: Non-static method JFilterInput::clean() should not be called statically, assuming $this from incompatible context in
/var3/www/unidadcivicaporlarepublica/libraries/joomla/registry/format.php
on line
45
Strict Standards
: Non-static method JLoader::import() should not be called statically in
/var3/www/unidadcivicaporlarepublica/libraries/loader.php
on line
186
Strict Standards
: Non-static method JLoader::load() should not be called statically in
/var3/www/unidadcivicaporlarepublica/libraries/loader.php
on line
161
Strict Standards
: Non-static method JLoader::register() should not be called statically in
/var3/www/unidadcivicaporlarepublica/libraries/loader.php
on line
138
Strict Standards
: Non-static method JLoader::import() should not be called statically in
/var3/www/unidadcivicaporlarepublica/libraries/loader.php
on line
186
Strict Standards
: Non-static method JFile::read() should not be called statically, assuming $this from incompatible context in
/var3/www/unidadcivicaporlarepublica/plugins/attachments/attachments_plugin.php
on line
125
Strict Standards
: Non-static method JString::strtolower() should not be called statically, assuming $this from incompatible context in
/var3/www/unidadcivicaporlarepublica/plugins/attachments/attachments_plugin.php
on line
133
Strict Standards
: Non-static method JString::trim() should not be called statically, assuming $this from incompatible context in
/var3/www/unidadcivicaporlarepublica/plugins/attachments/attachments_plugin.php
on line
139
Strict Standards
: Non-static method JLoader::import() should not be called statically in
/var3/www/unidadcivicaporlarepublica/libraries/loader.php
on line
186
Strict Standards
: Non-static method JString::trim() should not be called statically, assuming $this from incompatible context in
/var3/www/unidadcivicaporlarepublica/plugins/attachments/attachments_plugin.php
on line
140
Strict Standards
: Non-static method JLoader::import() should not be called statically in
/var3/www/unidadcivicaporlarepublica/libraries/loader.php
on line
186
Strict Standards
: Non-static method JString::trim() should not be called statically, assuming $this from incompatible context in
/var3/www/unidadcivicaporlarepublica/plugins/attachments/attachments_plugin.php
on line
141
Strict Standards
: Non-static method JLoader::import() should not be called statically in
/var3/www/unidadcivicaporlarepublica/libraries/loader.php
on line
186
Strict Standards
: Non-static method JString::trim() should not be called statically, assuming $this from incompatible context in
/var3/www/unidadcivicaporlarepublica/plugins/attachments/attachments_plugin.php
on line
153
Strict Standards
: Non-static method JLoader::import() should not be called statically in
/var3/www/unidadcivicaporlarepublica/libraries/loader.php
on line
186
Strict Standards
: Non-static method JString::trim() should not be called statically, assuming $this from incompatible context in
/var3/www/unidadcivicaporlarepublica/plugins/attachments/attachments_plugin.php
on line
155
Strict Standards
: Non-static method JString::strtolower() should not be called statically, assuming $this from incompatible context in
/var3/www/unidadcivicaporlarepublica/plugins/attachments/attachments_plugin.php
on line
155
Strict Standards
: Non-static method JLoader::import() should not be called statically in
/var3/www/unidadcivicaporlarepublica/libraries/loader.php
on line
186
Strict Standards
: Non-static method JString::trim() should not be called statically, assuming $this from incompatible context in
/var3/www/unidadcivicaporlarepublica/plugins/attachments/attachments_plugin.php
on line
155
Strict Standards
: Non-static method JString::strtolower() should not be called statically, assuming $this from incompatible context in
/var3/www/unidadcivicaporlarepublica/plugins/attachments/attachments_plugin.php
on line
155
Strict Standards
: Non-static method JLoader::import() should not be called statically in
/var3/www/unidadcivicaporlarepublica/libraries/loader.php
on line
186
Strict Standards
: Non-static method JString::strtolower() should not be called statically, assuming $this from incompatible context in
/var3/www/unidadcivicaporlarepublica/plugins/attachments/attachments_plugin.php
on line
133
Strict Standards
: Non-static method JString::trim() should not be called statically, assuming $this from incompatible context in
/var3/www/unidadcivicaporlarepublica/plugins/attachments/attachments_plugin.php
on line
139
Strict Standards
: Non-static method JLoader::import() should not be called statically in
/var3/www/unidadcivicaporlarepublica/libraries/loader.php
on line
186
Strict Standards
: Non-static method JString::trim() should not be called statically, assuming $this from incompatible context in
/var3/www/unidadcivicaporlarepublica/plugins/attachments/attachments_plugin.php
on line
140
Strict Standards
: Non-static method JLoader::import() should not be called statically in
/var3/www/unidadcivicaporlarepublica/libraries/loader.php
on line
186
Strict Standards
: Non-static method JString::trim() should not be called statically, assuming $this from incompatible context in
/var3/www/unidadcivicaporlarepublica/plugins/attachments/attachments_plugin.php
on line
141
Strict Standards
: Non-static method JLoader::import() should not be called statically in
/var3/www/unidadcivicaporlarepublica/libraries/loader.php
on line
186
Strict Standards
: Non-static method JString::strtolower() should not be called statically, assuming $this from incompatible context in
/var3/www/unidadcivicaporlarepublica/plugins/attachments/attachments_plugin.php
on line
133
Strict Standards
: Non-static method JString::trim() should not be called statically, assuming $this from incompatible context in
/var3/www/unidadcivicaporlarepublica/plugins/attachments/attachments_plugin.php
on line
139
Strict Standards
: Non-static method JLoader::import() should not be called statically in
/var3/www/unidadcivicaporlarepublica/libraries/loader.php
on line
186
Strict Standards
: Non-static method JString::trim() should not be called statically, assuming $this from incompatible context in
/var3/www/unidadcivicaporlarepublica/plugins/attachments/attachments_plugin.php
on line
140
Strict Standards
: Non-static method JLoader::import() should not be called statically in
/var3/www/unidadcivicaporlarepublica/libraries/loader.php
on line
186
Strict Standards
: Non-static method JString::trim() should not be called statically, assuming $this from incompatible context in
/var3/www/unidadcivicaporlarepublica/plugins/attachments/attachments_plugin.php
on line
141
Strict Standards
: Non-static method JLoader::import() should not be called statically in
/var3/www/unidadcivicaporlarepublica/libraries/loader.php
on line
186
Strict Standards
: Non-static method JPluginHelper::isEnabled() should not be called statically, assuming $this from incompatible context in
/var3/www/unidadcivicaporlarepublica/plugins/attachments/attachments_plugin_manager.php
on line
89
Strict Standards
: Non-static method JPluginHelper::getPlugin() should not be called statically, assuming $this from incompatible context in
/var3/www/unidadcivicaporlarepublica/libraries/joomla/plugin/helper.php
on line
75
Strict Standards
: Non-static method JPluginHelper::_load() should not be called statically, assuming $this from incompatible context in
/var3/www/unidadcivicaporlarepublica/libraries/joomla/plugin/helper.php
on line
41
Strict Standards
: Non-static method JRequest::getCmd() should not be called statically, assuming $this from incompatible context in
/var3/www/unidadcivicaporlarepublica/plugins/attachments/plugins/com_content.php
on line
47
Strict Standards
: Non-static method JRequest::getVar() should not be called statically, assuming $this from incompatible context in
/var3/www/unidadcivicaporlarepublica/libraries/joomla/environment/request.php
on line
255
Strict Standards
: Non-static method JRequest::_cleanVar() should not be called statically, assuming $this from incompatible context in
/var3/www/unidadcivicaporlarepublica/libraries/joomla/environment/request.php
on line
134
Strict Standards
: Non-static method JFilterInput::getInstance() should not be called statically, assuming $this from incompatible context in
/var3/www/unidadcivicaporlarepublica/libraries/joomla/environment/request.php
on line
577
Strict Standards
: Non-static method JLoader::import() should not be called statically in
/var3/www/unidadcivicaporlarepublica/libraries/loader.php
on line
186
Strict Standards
: Non-static method JComponentHelper::getParams() should not be called statically in
/var3/www/unidadcivicaporlarepublica/plugins/content/attachments.php
on line
185
Strict Standards
: Non-static method JComponentHelper::getComponent() should not be called statically in
/var3/www/unidadcivicaporlarepublica/libraries/joomla/application/component/helper.php
on line
83
Strict Standards
: Non-static method JComponentHelper::_load() should not be called statically in
/var3/www/unidadcivicaporlarepublica/libraries/joomla/application/component/helper.php
on line
39
Strict Standards
: Non-static method JFactory::getUser() should not be called statically in
/var3/www/unidadcivicaporlarepublica/plugins/content/attachments.php
on line
194
Strict Standards
: Non-static method JLoader::import() should not be called statically in
/var3/www/unidadcivicaporlarepublica/libraries/loader.php
on line
186
Strict Standards
: Non-static method JFactory::getSession() should not be called statically in
/var3/www/unidadcivicaporlarepublica/libraries/joomla/factory.php
on line
163
Strict Standards
: Non-static method JFactory::getLanguage() should not be called statically in
/var3/www/unidadcivicaporlarepublica/plugins/content/attachments.php
on line
209
Strict Standards
: Non-static method JRegistryFormat::getInstance() should not be called statically, assuming $this from incompatible context in
/var3/www/unidadcivicaporlarepublica/libraries/joomla/registry/registry.php
on line
373
Strict Standards
: Non-static method JFilterInput::clean() should not be called statically, assuming $this from incompatible context in
/var3/www/unidadcivicaporlarepublica/libraries/joomla/registry/format.php
on line
45
Strict Standards
: Non-static method JString::str_ireplace() should not be called statically, assuming $this from incompatible context in
/var3/www/unidadcivicaporlarepublica/plugins/attachments/attachments_plugin.php
on line
699
Strict Standards
: Non-static method JString::trim() should not be called statically, assuming $this from incompatible context in
/var3/www/unidadcivicaporlarepublica/plugins/attachments/attachments_plugin.php
on line
699
Strict Standards
: Non-static method JLoader::import() should not be called statically in
/var3/www/unidadcivicaporlarepublica/libraries/loader.php
on line
186
Strict Standards
: Non-static method JLoader::import() should not be called statically in
/var3/www/unidadcivicaporlarepublica/libraries/loader.php
on line
186
Strict Standards
: Non-static method JFactory::getLanguage() should not be called statically, assuming $this from incompatible context in
/var3/www/unidadcivicaporlarepublica/plugins/attachments/attachments_plugin.php
on line
173
Strict Standards
: Non-static method JRegistryFormat::getInstance() should not be called statically, assuming $this from incompatible context in
/var3/www/unidadcivicaporlarepublica/libraries/joomla/registry/registry.php
on line
373
Strict Standards
: Non-static method JFilterInput::clean() should not be called statically, assuming $this from incompatible context in
/var3/www/unidadcivicaporlarepublica/libraries/joomla/registry/format.php
on line
45
Strict Standards
: Non-static method JRegistryFormat::getInstance() should not be called statically, assuming $this from incompatible context in
/var3/www/unidadcivicaporlarepublica/libraries/joomla/registry/registry.php
on line
373
Strict Standards
: Non-static method JFilterInput::clean() should not be called statically, assuming $this from incompatible context in
/var3/www/unidadcivicaporlarepublica/libraries/joomla/registry/format.php
on line
45
Strict Standards
: Non-static method JString::strtolower() should not be called statically, assuming $this from incompatible context in
/var3/www/unidadcivicaporlarepublica/plugins/attachments/attachments_plugin.php
on line
269
Strict Standards
: Non-static method JText::_() should not be called statically, assuming $this from incompatible context in
/var3/www/unidadcivicaporlarepublica/plugins/attachments/plugins/com_content.php
on line
373
Strict Standards
: Non-static method JFactory::getLanguage() should not be called statically, assuming $this from incompatible context in
/var3/www/unidadcivicaporlarepublica/libraries/joomla/methods.php
on line
120
Strict Standards
: Non-static method JString::str_ireplace() should not be called statically, assuming $this from incompatible context in
/var3/www/unidadcivicaporlarepublica/plugins/attachments/plugins/com_content.php
on line
389
Strict Standards
: Non-static method JString::trim() should not be called statically, assuming $this from incompatible context in
/var3/www/unidadcivicaporlarepublica/plugins/attachments/plugins/com_content.php
on line
389
Strict Standards
: Non-static method JLoader::import() should not be called statically in
/var3/www/unidadcivicaporlarepublica/libraries/loader.php
on line
186
Strict Standards
: Non-static method JLoader::import() should not be called statically in
/var3/www/unidadcivicaporlarepublica/libraries/loader.php
on line
186
Strict Standards
: Non-static method JFactory::getDBO() should not be called statically, assuming $this from incompatible context in
/var3/www/unidadcivicaporlarepublica/plugins/attachments/plugins/com_content.php
on line
410
Strict Standards
: Non-static method JRequest::getCmd() should not be called statically, assuming $this from incompatible context in
/var3/www/unidadcivicaporlarepublica/plugins/attachments/plugins/com_content.php
on line
470
Strict Standards
: Non-static method JRequest::getVar() should not be called statically, assuming $this from incompatible context in
/var3/www/unidadcivicaporlarepublica/libraries/joomla/environment/request.php
on line
255
Strict Standards
: Non-static method JRequest::_cleanVar() should not be called statically, assuming $this from incompatible context in
/var3/www/unidadcivicaporlarepublica/libraries/joomla/environment/request.php
on line
134
Strict Standards
: Non-static method JFilterInput::getInstance() should not be called statically, assuming $this from incompatible context in
/var3/www/unidadcivicaporlarepublica/libraries/joomla/environment/request.php
on line
577
Strict Standards
: Non-static method JLoader::import() should not be called statically in
/var3/www/unidadcivicaporlarepublica/libraries/loader.php
on line
186
Strict Standards
: Non-static method JComponentHelper::getParams() should not be called statically, assuming $this from incompatible context in
/var3/www/unidadcivicaporlarepublica/plugins/attachments/plugins/com_content.php
on line
531
Strict Standards
: Non-static method JFactory::getUser() should not be called statically, assuming $this from incompatible context in
/var3/www/unidadcivicaporlarepublica/plugins/attachments/plugins/com_content.php
on line
542
Strict Standards
: Non-static method JLoader::import() should not be called statically in
/var3/www/unidadcivicaporlarepublica/libraries/loader.php
on line
186
Strict Standards
: Non-static method JFactory::getSession() should not be called statically, assuming $this from incompatible context in
/var3/www/unidadcivicaporlarepublica/libraries/joomla/factory.php
on line
163
Strict Standards
: Non-static method JRequest::getCmd() should not be called statically in
/var3/www/unidadcivicaporlarepublica/plugins/content/attachments.php
on line
225
Strict Standards
: Non-static method JRequest::getVar() should not be called statically in
/var3/www/unidadcivicaporlarepublica/libraries/joomla/environment/request.php
on line
255
Strict Standards
: Non-static method JRequest::_cleanVar() should not be called statically in
/var3/www/unidadcivicaporlarepublica/libraries/joomla/environment/request.php
on line
134
Strict Standards
: Non-static method JFilterInput::getInstance() should not be called statically in
/var3/www/unidadcivicaporlarepublica/libraries/joomla/environment/request.php
on line
577
Strict Standards
: Non-static method JRequest::getInt() should not be called statically in
/var3/www/unidadcivicaporlarepublica/plugins/content/attachments.php
on line
226
Strict Standards
: Non-static method JRequest::getVar() should not be called statically in
/var3/www/unidadcivicaporlarepublica/libraries/joomla/environment/request.php
on line
179
Strict Standards
: Non-static method JRequest::_cleanVar() should not be called statically in
/var3/www/unidadcivicaporlarepublica/libraries/joomla/environment/request.php
on line
134
Strict Standards
: Non-static method JFilterInput::getInstance() should not be called statically in
/var3/www/unidadcivicaporlarepublica/libraries/joomla/environment/request.php
on line
577
Strict Standards
: Non-static method JString::strpos() should not be called statically in
/var3/www/unidadcivicaporlarepublica/plugins/content/attachments.php
on line
232
Strict Standards
: Non-static method JFactory::getDocument() should not be called statically in
/var3/www/unidadcivicaporlarepublica/plugins/content/attachments.php
on line
32
Strict Standards
: Non-static method JString::strpos() should not be called statically in
/var3/www/unidadcivicaporlarepublica/plugins/content/attachments.php
on line
36
Strict Standards
: Non-static method JString::strpos() should not be called statically in
/var3/www/unidadcivicaporlarepublica/plugins/content/attachments.php
on line
36
Strict Standards
: Non-static method JURI::root() should not be called statically in
/var3/www/unidadcivicaporlarepublica/plugins/content/attachments.php
on line
43
Strict Standards
: Non-static method JFactory::getDBO() should not be called statically in
/var3/www/unidadcivicaporlarepublica/plugins/content/loadmodule.php
on line
24
Strict Standards
: Non-static method JString::strpos() should not be called statically in
/var3/www/unidadcivicaporlarepublica/plugins/content/loadmodule.php
on line
26
Strict Standards
: Non-static method JSite::getMenu() should not be called statically, assuming $this from incompatible context in
/var3/www/unidadcivicaporlarepublica/components/com_content/views/article/view.html.php
on line
110
Strict Standards
: Non-static method JApplication::getMenu() should not be called statically, assuming $this from incompatible context in
/var3/www/unidadcivicaporlarepublica/includes/application.php
on line
345
Strict Standards
: Non-static method JLoader::import() should not be called statically in
/var3/www/unidadcivicaporlarepublica/libraries/loader.php
on line
186
Strict Standards
: Non-static method JMenu::getInstance() should not be called statically, assuming $this from incompatible context in
/var3/www/unidadcivicaporlarepublica/libraries/joomla/application/application.php
on line
720
Strict Standards
: Non-static method JError::isError() should not be called statically, assuming $this from incompatible context in
/var3/www/unidadcivicaporlarepublica/libraries/joomla/application/application.php
on line
721
Strict Standards
: Non-static method JFactory::getConfig() should not be called statically, assuming $this from incompatible context in
/var3/www/unidadcivicaporlarepublica/libraries/joomla/application/application.php
on line
394
Strict Standards
: Non-static method JFactory::getDocument() should not be called statically, assuming $this from incompatible context in
/var3/www/unidadcivicaporlarepublica/libraries/joomla/application/application.php
on line
931
Strict Standards
: Non-static method JFactory::getConfig() should not be called statically, assuming $this from incompatible context in
/var3/www/unidadcivicaporlarepublica/libraries/joomla/application/application.php
on line
394
Strict Standards
: Non-static method JFactory::getDocument() should not be called statically, assuming $this from incompatible context in
/var3/www/unidadcivicaporlarepublica/libraries/joomla/application/application.php
on line
931
Strict Standards
: Non-static method JRegistryFormat::getInstance() should not be called statically, assuming $this from incompatible context in
/var3/www/unidadcivicaporlarepublica/libraries/joomla/registry/registry.php
on line
373
Strict Standards
: Non-static method JFilterInput::clean() should not be called statically, assuming $this from incompatible context in
/var3/www/unidadcivicaporlarepublica/libraries/joomla/registry/format.php
on line
45
Strict Standards
: Non-static method JFactory::getURI() should not be called statically in
/var3/www/unidadcivicaporlarepublica/plugins/content/vote.php
on line
21
Strict Standards
: Non-static method JLoader::import() should not be called statically in
/var3/www/unidadcivicaporlarepublica/libraries/loader.php
on line
186
Strict Standards
: Non-static method JURI::getInstance() should not be called statically in
/var3/www/unidadcivicaporlarepublica/libraries/joomla/factory.php
on line
403
Strict Standards
: Non-static method JRequest::getBool() should not be called statically, assuming $this from incompatible context in
/var3/www/unidadcivicaporlarepublica/components/com_content/views/article/view.html.php
on line
183
Strict Standards
: Non-static method JRequest::getVar() should not be called statically, assuming $this from incompatible context in
/var3/www/unidadcivicaporlarepublica/libraries/joomla/environment/request.php
on line
217
Strict Standards
: Non-static method JRequest::_cleanVar() should not be called statically, assuming $this from incompatible context in
/var3/www/unidadcivicaporlarepublica/libraries/joomla/environment/request.php
on line
151
Strict Standards
: Non-static method JFilterInput::getInstance() should not be called statically, assuming $this from incompatible context in
/var3/www/unidadcivicaporlarepublica/libraries/joomla/environment/request.php
on line
577
Strict Standards
: Non-static method JLoader::import() should not be called statically in
/var3/www/unidadcivicaporlarepublica/libraries/loader.php
on line
186
Strict Standards
: Non-static method JPath::find() should not be called statically, assuming $this from incompatible context in
/var3/www/unidadcivicaporlarepublica/libraries/joomla/application/component/view.php
on line
547
Strict Standards
: Non-static method JError::isError() should not be called statically, assuming $this from incompatible context in
/var3/www/unidadcivicaporlarepublica/libraries/joomla/application/component/view.php
on line
193
Strict Standards
: Non-static method JFactory::getACL() should not be called statically, assuming $this from incompatible context in
/var3/www/unidadcivicaporlarepublica/libraries/joomla/user/user.php
on line
260
Strict Standards
: Non-static method JFactory::getACL() should not be called statically, assuming $this from incompatible context in
/var3/www/unidadcivicaporlarepublica/libraries/joomla/user/user.php
on line
260
La guerra comercial Estados Unidos-China: una visión panorámica

Strict Standards: Non-static method JHTML::_() should not be called statically, assuming $this from incompatible context in /var3/www/unidadcivicaporlarepublica/components/com_content/views/article/tmpl/default.php on line 27

Strict Standards: Non-static method JLoader::load() should not be called statically in /var3/www/unidadcivicaporlarepublica/libraries/loader.php on line 161

Strict Standards: Non-static method JLoader::register() should not be called statically in /var3/www/unidadcivicaporlarepublica/libraries/loader.php on line 138

Strict Standards: Non-static method JLoader::import() should not be called statically in /var3/www/unidadcivicaporlarepublica/libraries/loader.php on line 186

Strict Standards: Non-static method JPath::find() should not be called statically, assuming $this from incompatible context in /var3/www/unidadcivicaporlarepublica/libraries/joomla/html/html.php on line 66

Strict Standards: Non-static method JHTML::addIncludePath() should not be called statically, assuming $this from incompatible context in /var3/www/unidadcivicaporlarepublica/libraries/joomla/html/html.php on line 66

Strict Standards: call_user_func_array() expects parameter 1 to be a valid callback, non-static method JHTMLIcon::pdf() should not be called statically in /var3/www/unidadcivicaporlarepublica/libraries/joomla/html/html.php on line 91

Strict Standards: Non-static method JText::_() should not be called statically in /var3/www/unidadcivicaporlarepublica/components/com_content/helpers/icon.php on line 55

Strict Standards: Non-static method JFactory::getLanguage() should not be called statically in /var3/www/unidadcivicaporlarepublica/libraries/joomla/methods.php on line 120

Strict Standards: Non-static method JHTML::_() should not be called statically in /var3/www/unidadcivicaporlarepublica/components/com_content/helpers/icon.php on line 55

Strict Standards: Non-static method JLoader::load() should not be called statically in /var3/www/unidadcivicaporlarepublica/libraries/loader.php on line 161

Strict Standards: Non-static method JLoader::register() should not be called statically in /var3/www/unidadcivicaporlarepublica/libraries/loader.php on line 138

Strict Standards: Non-static method JLoader::import() should not be called statically in /var3/www/unidadcivicaporlarepublica/libraries/loader.php on line 186

Strict Standards: Non-static method JHTML::addIncludePath() should not be called statically in /var3/www/unidadcivicaporlarepublica/libraries/joomla/html/html.php on line 66

Strict Standards: Non-static method JPath::find() should not be called statically in /var3/www/unidadcivicaporlarepublica/libraries/joomla/html/html.php on line 66

Strict Standards: call_user_func_array() expects parameter 1 to be a valid callback, non-static method JHTMLImage::site() should not be called statically in /var3/www/unidadcivicaporlarepublica/libraries/joomla/html/html.php on line 91

Strict Standards: Non-static method JURI::base() should not be called statically in /var3/www/unidadcivicaporlarepublica/libraries/joomla/html/html/image.php on line 85

Strict Standards: Non-static method JText::_() should not be called statically in /var3/www/unidadcivicaporlarepublica/components/com_content/helpers/icon.php on line 60

Strict Standards: Non-static method JFactory::getLanguage() should not be called statically in /var3/www/unidadcivicaporlarepublica/libraries/joomla/methods.php on line 120

Strict Standards: Non-static method JRoute::_() should not be called statically in /var3/www/unidadcivicaporlarepublica/components/com_content/helpers/icon.php on line 64

Strict Standards: Non-static method JFactory::getApplication() should not be called statically in /var3/www/unidadcivicaporlarepublica/libraries/joomla/methods.php on line 41

Strict Standards: Non-static method JFactory::getConfig() should not be called statically, assuming $this from incompatible context in /var3/www/unidadcivicaporlarepublica/includes/application.php on line 372

Strict Standards: Non-static method JLoader::import() should not be called statically in /var3/www/unidadcivicaporlarepublica/libraries/loader.php on line 186

Strict Standards: Non-static method JRouter::getInstance() should not be called statically, assuming $this from incompatible context in /var3/www/unidadcivicaporlarepublica/libraries/joomla/application/application.php on line 674

Strict Standards: Non-static method JError::isError() should not be called statically, assuming $this from incompatible context in /var3/www/unidadcivicaporlarepublica/libraries/joomla/application/application.php on line 675

Strict Standards: Non-static method JSite::getMenu() should not be called statically, assuming $this from incompatible context in /var3/www/unidadcivicaporlarepublica/includes/router.php on line 419

Strict Standards: Non-static method JApplication::getMenu() should not be called statically, assuming $this from incompatible context in /var3/www/unidadcivicaporlarepublica/includes/application.php on line 345

Strict Standards: Non-static method JLoader::import() should not be called statically in /var3/www/unidadcivicaporlarepublica/libraries/loader.php on line 186

Strict Standards: Non-static method JMenu::getInstance() should not be called statically, assuming $this from incompatible context in /var3/www/unidadcivicaporlarepublica/libraries/joomla/application/application.php on line 720

Strict Standards: Non-static method JError::isError() should not be called statically, assuming $this from incompatible context in /var3/www/unidadcivicaporlarepublica/libraries/joomla/application/application.php on line 721

Strict Standards: Non-static method JFactory::getApplication() should not be called statically, assuming $this from incompatible context in /var3/www/unidadcivicaporlarepublica/includes/router.php on line 401

Strict Standards: Non-static method JSite::getMenu() should not be called statically, assuming $this from incompatible context in /var3/www/unidadcivicaporlarepublica/includes/router.php on line 295

Strict Standards: Non-static method JApplication::getMenu() should not be called statically, assuming $this from incompatible context in /var3/www/unidadcivicaporlarepublica/includes/application.php on line 345

Strict Standards: Non-static method JLoader::import() should not be called statically in /var3/www/unidadcivicaporlarepublica/libraries/loader.php on line 186

Strict Standards: Non-static method JMenu::getInstance() should not be called statically, assuming $this from incompatible context in /var3/www/unidadcivicaporlarepublica/libraries/joomla/application/application.php on line 720

Strict Standards: Non-static method JError::isError() should not be called statically, assuming $this from incompatible context in /var3/www/unidadcivicaporlarepublica/libraries/joomla/application/application.php on line 721

Strict Standards: Non-static method JSite::getMenu() should not be called statically in /var3/www/unidadcivicaporlarepublica/components/com_content/router.php on line 19

Strict Standards: Non-static method JApplication::getMenu() should not be called statically in /var3/www/unidadcivicaporlarepublica/includes/application.php on line 345

Strict Standards: Non-static method JLoader::import() should not be called statically in /var3/www/unidadcivicaporlarepublica/libraries/loader.php on line 186

Strict Standards: Non-static method JMenu::getInstance() should not be called statically in /var3/www/unidadcivicaporlarepublica/libraries/joomla/application/application.php on line 720

Strict Standards: Non-static method JError::isError() should not be called statically in /var3/www/unidadcivicaporlarepublica/libraries/joomla/application/application.php on line 721

Strict Standards: Non-static method JFactory::getApplication() should not be called statically, assuming $this from incompatible context in /var3/www/unidadcivicaporlarepublica/includes/router.php on line 90

Strict Standards: Non-static method JFactory::getConfig() should not be called statically, assuming $this from incompatible context in /var3/www/unidadcivicaporlarepublica/libraries/joomla/application/application.php on line 394

Strict Standards: Non-static method JFactory::getConfig() should not be called statically, assuming $this from incompatible context in /var3/www/unidadcivicaporlarepublica/libraries/joomla/application/application.php on line 394

Strict Standards: Non-static method JURI::base() should not be called statically, assuming $this from incompatible context in /var3/www/unidadcivicaporlarepublica/includes/router.php on line 109

Strict Standards: Non-static method JHTML::_() should not be called statically in /var3/www/unidadcivicaporlarepublica/components/com_content/helpers/icon.php on line 64

Strict Standards: call_user_func_array() expects parameter 1 to be a valid callback, non-static method JHTML::link() should not be called statically in /var3/www/unidadcivicaporlarepublica/libraries/joomla/html/html.php on line 91

Strict Standards: Non-static method JLoader::load() should not be called statically in /var3/www/unidadcivicaporlarepublica/libraries/loader.php on line 161

Strict Standards: Non-static method JLoader::register() should not be called statically in /var3/www/unidadcivicaporlarepublica/libraries/loader.php on line 138

Strict Standards: Non-static method JArrayHelper::toString() should not be called statically in /var3/www/unidadcivicaporlarepublica/libraries/joomla/html/html.php on line 112


Strict Standards: Non-static method JHTML::_() should not be called statically, assuming $this from incompatible context in /var3/www/unidadcivicaporlarepublica/components/com_content/views/article/tmpl/default.php on line 33

Strict Standards: call_user_func_array() expects parameter 1 to be a valid callback, non-static method JHTMLIcon::print_popup() should not be called statically in /var3/www/unidadcivicaporlarepublica/libraries/joomla/html/html.php on line 91

Strict Standards: Non-static method JText::_() should not be called statically in /var3/www/unidadcivicaporlarepublica/components/com_content/helpers/icon.php on line 146

Strict Standards: Non-static method JFactory::getLanguage() should not be called statically in /var3/www/unidadcivicaporlarepublica/libraries/joomla/methods.php on line 120

Strict Standards: Non-static method JHTML::_() should not be called statically in /var3/www/unidadcivicaporlarepublica/components/com_content/helpers/icon.php on line 146

Strict Standards: call_user_func_array() expects parameter 1 to be a valid callback, non-static method JHTMLImage::site() should not be called statically in /var3/www/unidadcivicaporlarepublica/libraries/joomla/html/html.php on line 91

Strict Standards: Non-static method JURI::base() should not be called statically in /var3/www/unidadcivicaporlarepublica/libraries/joomla/html/html/image.php on line 85

Strict Standards: Non-static method JText::_() should not be called statically in /var3/www/unidadcivicaporlarepublica/components/com_content/helpers/icon.php on line 151

Strict Standards: Non-static method JFactory::getLanguage() should not be called statically in /var3/www/unidadcivicaporlarepublica/libraries/joomla/methods.php on line 120

Strict Standards: Non-static method JRoute::_() should not be called statically in /var3/www/unidadcivicaporlarepublica/components/com_content/helpers/icon.php on line 155

Strict Standards: Non-static method JFactory::getApplication() should not be called statically in /var3/www/unidadcivicaporlarepublica/libraries/joomla/methods.php on line 41

Strict Standards: Non-static method JFactory::getConfig() should not be called statically, assuming $this from incompatible context in /var3/www/unidadcivicaporlarepublica/includes/application.php on line 372

Strict Standards: Non-static method JLoader::import() should not be called statically in /var3/www/unidadcivicaporlarepublica/libraries/loader.php on line 186

Strict Standards: Non-static method JRouter::getInstance() should not be called statically, assuming $this from incompatible context in /var3/www/unidadcivicaporlarepublica/libraries/joomla/application/application.php on line 674

Strict Standards: Non-static method JError::isError() should not be called statically, assuming $this from incompatible context in /var3/www/unidadcivicaporlarepublica/libraries/joomla/application/application.php on line 675

Strict Standards: Non-static method JSite::getMenu() should not be called statically, assuming $this from incompatible context in /var3/www/unidadcivicaporlarepublica/includes/router.php on line 419

Strict Standards: Non-static method JApplication::getMenu() should not be called statically, assuming $this from incompatible context in /var3/www/unidadcivicaporlarepublica/includes/application.php on line 345

Strict Standards: Non-static method JLoader::import() should not be called statically in /var3/www/unidadcivicaporlarepublica/libraries/loader.php on line 186

Strict Standards: Non-static method JMenu::getInstance() should not be called statically, assuming $this from incompatible context in /var3/www/unidadcivicaporlarepublica/libraries/joomla/application/application.php on line 720

Strict Standards: Non-static method JError::isError() should not be called statically, assuming $this from incompatible context in /var3/www/unidadcivicaporlarepublica/libraries/joomla/application/application.php on line 721

Strict Standards: Non-static method JFactory::getApplication() should not be called statically, assuming $this from incompatible context in /var3/www/unidadcivicaporlarepublica/includes/router.php on line 401

Strict Standards: Non-static method JSite::getMenu() should not be called statically, assuming $this from incompatible context in /var3/www/unidadcivicaporlarepublica/includes/router.php on line 295

Strict Standards: Non-static method JApplication::getMenu() should not be called statically, assuming $this from incompatible context in /var3/www/unidadcivicaporlarepublica/includes/application.php on line 345

Strict Standards: Non-static method JLoader::import() should not be called statically in /var3/www/unidadcivicaporlarepublica/libraries/loader.php on line 186

Strict Standards: Non-static method JMenu::getInstance() should not be called statically, assuming $this from incompatible context in /var3/www/unidadcivicaporlarepublica/libraries/joomla/application/application.php on line 720

Strict Standards: Non-static method JError::isError() should not be called statically, assuming $this from incompatible context in /var3/www/unidadcivicaporlarepublica/libraries/joomla/application/application.php on line 721

Strict Standards: Non-static method JSite::getMenu() should not be called statically in /var3/www/unidadcivicaporlarepublica/components/com_content/router.php on line 19

Strict Standards: Non-static method JApplication::getMenu() should not be called statically in /var3/www/unidadcivicaporlarepublica/includes/application.php on line 345

Strict Standards: Non-static method JLoader::import() should not be called statically in /var3/www/unidadcivicaporlarepublica/libraries/loader.php on line 186

Strict Standards: Non-static method JMenu::getInstance() should not be called statically in /var3/www/unidadcivicaporlarepublica/libraries/joomla/application/application.php on line 720

Strict Standards: Non-static method JError::isError() should not be called statically in /var3/www/unidadcivicaporlarepublica/libraries/joomla/application/application.php on line 721

Strict Standards: Non-static method JFactory::getApplication() should not be called statically, assuming $this from incompatible context in /var3/www/unidadcivicaporlarepublica/includes/router.php on line 90

Strict Standards: Non-static method JFactory::getConfig() should not be called statically, assuming $this from incompatible context in /var3/www/unidadcivicaporlarepublica/libraries/joomla/application/application.php on line 394

Strict Standards: Non-static method JFactory::getConfig() should not be called statically, assuming $this from incompatible context in /var3/www/unidadcivicaporlarepublica/libraries/joomla/application/application.php on line 394

Strict Standards: Non-static method JURI::base() should not be called statically, assuming $this from incompatible context in /var3/www/unidadcivicaporlarepublica/includes/router.php on line 109

Strict Standards: Non-static method JHTML::_() should not be called statically in /var3/www/unidadcivicaporlarepublica/components/com_content/helpers/icon.php on line 155

Strict Standards: call_user_func_array() expects parameter 1 to be a valid callback, non-static method JHTML::link() should not be called statically in /var3/www/unidadcivicaporlarepublica/libraries/joomla/html/html.php on line 91

Strict Standards: Non-static method JArrayHelper::toString() should not be called statically in /var3/www/unidadcivicaporlarepublica/libraries/joomla/html/html.php on line 112


Strict Standards: Non-static method JHTML::_() should not be called statically, assuming $this from incompatible context in /var3/www/unidadcivicaporlarepublica/components/com_content/views/article/tmpl/default.php on line 39

Strict Standards: call_user_func_array() expects parameter 1 to be a valid callback, non-static method JHTMLIcon::email() should not be called statically in /var3/www/unidadcivicaporlarepublica/libraries/joomla/html/html.php on line 91

Strict Standards: Non-static method JURI::getInstance() should not be called statically in /var3/www/unidadcivicaporlarepublica/components/com_content/helpers/icon.php on line 70

Strict Standards: Non-static method ContentHelperRoute::getArticleRoute() should not be called statically in /var3/www/unidadcivicaporlarepublica/components/com_content/helpers/icon.php on line 72

Strict Standards: Non-static method ContentHelperRoute::_findItem() should not be called statically in /var3/www/unidadcivicaporlarepublica/components/com_content/helpers/route.php on line 49

Strict Standards: Non-static method JComponentHelper::getComponent() should not be called statically in /var3/www/unidadcivicaporlarepublica/components/com_content/helpers/route.php on line 97

Strict Standards: Non-static method JComponentHelper::_load() should not be called statically in /var3/www/unidadcivicaporlarepublica/libraries/joomla/application/component/helper.php on line 39

Strict Standards: Non-static method JApplication::getMenu() should not be called statically in /var3/www/unidadcivicaporlarepublica/components/com_content/helpers/route.php on line 99

Strict Standards: Non-static method JLoader::import() should not be called statically in /var3/www/unidadcivicaporlarepublica/libraries/loader.php on line 186

Strict Standards: Non-static method JMenu::getInstance() should not be called statically in /var3/www/unidadcivicaporlarepublica/libraries/joomla/application/application.php on line 720

Strict Standards: Non-static method JError::isError() should not be called statically in /var3/www/unidadcivicaporlarepublica/libraries/joomla/application/application.php on line 721

Strict Standards: Non-static method JRoute::_() should not be called statically in /var3/www/unidadcivicaporlarepublica/components/com_content/helpers/icon.php on line 72

Strict Standards: Non-static method JFactory::getApplication() should not be called statically in /var3/www/unidadcivicaporlarepublica/libraries/joomla/methods.php on line 41

Strict Standards: Non-static method JFactory::getConfig() should not be called statically, assuming $this from incompatible context in /var3/www/unidadcivicaporlarepublica/includes/application.php on line 372

Strict Standards: Non-static method JLoader::import() should not be called statically in /var3/www/unidadcivicaporlarepublica/libraries/loader.php on line 186

Strict Standards: Non-static method JRouter::getInstance() should not be called statically, assuming $this from incompatible context in /var3/www/unidadcivicaporlarepublica/libraries/joomla/application/application.php on line 674

Strict Standards: Non-static method JError::isError() should not be called statically, assuming $this from incompatible context in /var3/www/unidadcivicaporlarepublica/libraries/joomla/application/application.php on line 675

Strict Standards: Non-static method JSite::getMenu() should not be called statically, assuming $this from incompatible context in /var3/www/unidadcivicaporlarepublica/includes/router.php on line 419

Strict Standards: Non-static method JApplication::getMenu() should not be called statically, assuming $this from incompatible context in /var3/www/unidadcivicaporlarepublica/includes/application.php on line 345

Strict Standards: Non-static method JLoader::import() should not be called statically in /var3/www/unidadcivicaporlarepublica/libraries/loader.php on line 186

Strict Standards: Non-static method JMenu::getInstance() should not be called statically, assuming $this from incompatible context in /var3/www/unidadcivicaporlarepublica/libraries/joomla/application/application.php on line 720

Strict Standards: Non-static method JError::isError() should not be called statically, assuming $this from incompatible context in /var3/www/unidadcivicaporlarepublica/libraries/joomla/application/application.php on line 721

Strict Standards: Non-static method JFactory::getApplication() should not be called statically, assuming $this from incompatible context in /var3/www/unidadcivicaporlarepublica/includes/router.php on line 401

Strict Standards: Non-static method JSite::getMenu() should not be called statically, assuming $this from incompatible context in /var3/www/unidadcivicaporlarepublica/includes/router.php on line 295

Strict Standards: Non-static method JApplication::getMenu() should not be called statically, assuming $this from incompatible context in /var3/www/unidadcivicaporlarepublica/includes/application.php on line 345

Strict Standards: Non-static method JLoader::import() should not be called statically in /var3/www/unidadcivicaporlarepublica/libraries/loader.php on line 186

Strict Standards: Non-static method JMenu::getInstance() should not be called statically, assuming $this from incompatible context in /var3/www/unidadcivicaporlarepublica/libraries/joomla/application/application.php on line 720

Strict Standards: Non-static method JError::isError() should not be called statically, assuming $this from incompatible context in /var3/www/unidadcivicaporlarepublica/libraries/joomla/application/application.php on line 721

Strict Standards: Non-static method JSite::getMenu() should not be called statically in /var3/www/unidadcivicaporlarepublica/components/com_content/router.php on line 19

Strict Standards: Non-static method JApplication::getMenu() should not be called statically in /var3/www/unidadcivicaporlarepublica/includes/application.php on line 345

Strict Standards: Non-static method JLoader::import() should not be called statically in /var3/www/unidadcivicaporlarepublica/libraries/loader.php on line 186

Strict Standards: Non-static method JMenu::getInstance() should not be called statically in /var3/www/unidadcivicaporlarepublica/libraries/joomla/application/application.php on line 720

Strict Standards: Non-static method JError::isError() should not be called statically in /var3/www/unidadcivicaporlarepublica/libraries/joomla/application/application.php on line 721

Strict Standards: Non-static method JFactory::getApplication() should not be called statically, assuming $this from incompatible context in /var3/www/unidadcivicaporlarepublica/includes/router.php on line 90

Strict Standards: Non-static method JFactory::getConfig() should not be called statically, assuming $this from incompatible context in /var3/www/unidadcivicaporlarepublica/libraries/joomla/application/application.php on line 394

Strict Standards: Non-static method JFactory::getConfig() should not be called statically, assuming $this from incompatible context in /var3/www/unidadcivicaporlarepublica/libraries/joomla/application/application.php on line 394

Strict Standards: Non-static method JURI::base() should not be called statically, assuming $this from incompatible context in /var3/www/unidadcivicaporlarepublica/includes/router.php on line 109

Strict Standards: Non-static method MailtoHelper::addLink() should not be called statically in /var3/www/unidadcivicaporlarepublica/components/com_content/helpers/icon.php on line 74

Strict Standards: Non-static method MailtoHelper::cleanHashes() should not be called statically in /var3/www/unidadcivicaporlarepublica/components/com_mailto/helpers/mailto.php on line 25

Strict Standards: Non-static method JFactory::getSession() should not be called statically in /var3/www/unidadcivicaporlarepublica/components/com_mailto/helpers/mailto.php on line 69

Strict Standards: Non-static method JFactory::getSession() should not be called statically in /var3/www/unidadcivicaporlarepublica/components/com_mailto/helpers/mailto.php on line 26

Strict Standards: Non-static method JText::_() should not be called statically in /var3/www/unidadcivicaporlarepublica/components/com_content/helpers/icon.php on line 78

Strict Standards: Non-static method JFactory::getLanguage() should not be called statically in /var3/www/unidadcivicaporlarepublica/libraries/joomla/methods.php on line 120

Strict Standards: Non-static method JHTML::_() should not be called statically in /var3/www/unidadcivicaporlarepublica/components/com_content/helpers/icon.php on line 78

Strict Standards: call_user_func_array() expects parameter 1 to be a valid callback, non-static method JHTMLImage::site() should not be called statically in /var3/www/unidadcivicaporlarepublica/libraries/joomla/html/html.php on line 91

Strict Standards: Non-static method JURI::base() should not be called statically in /var3/www/unidadcivicaporlarepublica/libraries/joomla/html/html/image.php on line 85

Strict Standards: Non-static method JText::_() should not be called statically in /var3/www/unidadcivicaporlarepublica/components/com_content/helpers/icon.php on line 83

Strict Standards: Non-static method JFactory::getLanguage() should not be called statically in /var3/www/unidadcivicaporlarepublica/libraries/joomla/methods.php on line 120

Strict Standards: Non-static method JRoute::_() should not be called statically in /var3/www/unidadcivicaporlarepublica/components/com_content/helpers/icon.php on line 86

Strict Standards: Non-static method JFactory::getApplication() should not be called statically in /var3/www/unidadcivicaporlarepublica/libraries/joomla/methods.php on line 41

Strict Standards: Non-static method JFactory::getConfig() should not be called statically, assuming $this from incompatible context in /var3/www/unidadcivicaporlarepublica/includes/application.php on line 372

Strict Standards: Non-static method JLoader::import() should not be called statically in /var3/www/unidadcivicaporlarepublica/libraries/loader.php on line 186

Strict Standards: Non-static method JRouter::getInstance() should not be called statically, assuming $this from incompatible context in /var3/www/unidadcivicaporlarepublica/libraries/joomla/application/application.php on line 674

Strict Standards: Non-static method JError::isError() should not be called statically, assuming $this from incompatible context in /var3/www/unidadcivicaporlarepublica/libraries/joomla/application/application.php on line 675

Strict Standards: Non-static method JSite::getMenu() should not be called statically, assuming $this from incompatible context in /var3/www/unidadcivicaporlarepublica/includes/router.php on line 419

Strict Standards: Non-static method JApplication::getMenu() should not be called statically, assuming $this from incompatible context in /var3/www/unidadcivicaporlarepublica/includes/application.php on line 345

Strict Standards: Non-static method JLoader::import() should not be called statically in /var3/www/unidadcivicaporlarepublica/libraries/loader.php on line 186

Strict Standards: Non-static method JMenu::getInstance() should not be called statically, assuming $this from incompatible context in /var3/www/unidadcivicaporlarepublica/libraries/joomla/application/application.php on line 720

Strict Standards: Non-static method JError::isError() should not be called statically, assuming $this from incompatible context in /var3/www/unidadcivicaporlarepublica/libraries/joomla/application/application.php on line 721

Strict Standards: Non-static method JFactory::getApplication() should not be called statically, assuming $this from incompatible context in /var3/www/unidadcivicaporlarepublica/includes/router.php on line 401

Strict Standards: Non-static method JSite::getMenu() should not be called statically, assuming $this from incompatible context in /var3/www/unidadcivicaporlarepublica/includes/router.php on line 295

Strict Standards: Non-static method JApplication::getMenu() should not be called statically, assuming $this from incompatible context in /var3/www/unidadcivicaporlarepublica/includes/application.php on line 345

Strict Standards: Non-static method JLoader::import() should not be called statically in /var3/www/unidadcivicaporlarepublica/libraries/loader.php on line 186

Strict Standards: Non-static method JMenu::getInstance() should not be called statically, assuming $this from incompatible context in /var3/www/unidadcivicaporlarepublica/libraries/joomla/application/application.php on line 720

Strict Standards: Non-static method JError::isError() should not be called statically, assuming $this from incompatible context in /var3/www/unidadcivicaporlarepublica/libraries/joomla/application/application.php on line 721

Strict Standards: Non-static method JFactory::getApplication() should not be called statically, assuming $this from incompatible context in /var3/www/unidadcivicaporlarepublica/includes/router.php on line 90

Strict Standards: Non-static method JFactory::getConfig() should not be called statically, assuming $this from incompatible context in /var3/www/unidadcivicaporlarepublica/libraries/joomla/application/application.php on line 394

Strict Standards: Non-static method JFactory::getConfig() should not be called statically, assuming $this from incompatible context in /var3/www/unidadcivicaporlarepublica/libraries/joomla/application/application.php on line 394

Strict Standards: Non-static method JURI::base() should not be called statically, assuming $this from incompatible context in /var3/www/unidadcivicaporlarepublica/includes/router.php on line 109

Strict Standards: Non-static method JHTML::_() should not be called statically in /var3/www/unidadcivicaporlarepublica/components/com_content/helpers/icon.php on line 86

Strict Standards: call_user_func_array() expects parameter 1 to be a valid callback, non-static method JHTML::link() should not be called statically in /var3/www/unidadcivicaporlarepublica/libraries/joomla/html/html.php on line 91

Strict Standards: Non-static method JArrayHelper::toString() should not be called statically in /var3/www/unidadcivicaporlarepublica/libraries/joomla/html/html.php on line 112


Strict Standards: Non-static method JRoute::_() should not be called statically, assuming $this from incompatible context in /var3/www/unidadcivicaporlarepublica/components/com_content/views/article/tmpl/default.php on line 67

Strict Standards: Non-static method ContentHelperRoute::getSectionRoute() should not be called statically, assuming $this from incompatible context in /var3/www/unidadcivicaporlarepublica/components/com_content/views/article/tmpl/default.php on line 67

Strict Standards: Non-static method ContentHelperRoute::_findItem() should not be called statically, assuming $this from incompatible context in /var3/www/unidadcivicaporlarepublica/components/com_content/helpers/route.php on line 65

Strict Standards: Non-static method JComponentHelper::getComponent() should not be called statically, assuming $this from incompatible context in /var3/www/unidadcivicaporlarepublica/components/com_content/helpers/route.php on line 97

Strict Standards: Non-static method JComponentHelper::_load() should not be called statically, assuming $this from incompatible context in /var3/www/unidadcivicaporlarepublica/libraries/joomla/application/component/helper.php on line 39

Strict Standards: Non-static method JApplication::getMenu() should not be called statically, assuming $this from incompatible context in /var3/www/unidadcivicaporlarepublica/components/com_content/helpers/route.php on line 99

Strict Standards: Non-static method JLoader::import() should not be called statically in /var3/www/unidadcivicaporlarepublica/libraries/loader.php on line 186

Strict Standards: Non-static method JMenu::getInstance() should not be called statically, assuming $this from incompatible context in /var3/www/unidadcivicaporlarepublica/libraries/joomla/application/application.php on line 720

Strict Standards: Non-static method JError::isError() should not be called statically, assuming $this from incompatible context in /var3/www/unidadcivicaporlarepublica/libraries/joomla/application/application.php on line 721

Strict Standards: Non-static method JFactory::getApplication() should not be called statically, assuming $this from incompatible context in /var3/www/unidadcivicaporlarepublica/libraries/joomla/methods.php on line 41

Strict Standards: Non-static method JFactory::getConfig() should not be called statically, assuming $this from incompatible context in /var3/www/unidadcivicaporlarepublica/includes/application.php on line 372

Strict Standards: Non-static method JLoader::import() should not be called statically in /var3/www/unidadcivicaporlarepublica/libraries/loader.php on line 186

Strict Standards: Non-static method JRouter::getInstance() should not be called statically, assuming $this from incompatible context in /var3/www/unidadcivicaporlarepublica/libraries/joomla/application/application.php on line 674

Strict Standards: Non-static method JError::isError() should not be called statically, assuming $this from incompatible context in /var3/www/unidadcivicaporlarepublica/libraries/joomla/application/application.php on line 675

Strict Standards: Non-static method JSite::getMenu() should not be called statically, assuming $this from incompatible context in /var3/www/unidadcivicaporlarepublica/includes/router.php on line 419

Strict Standards: Non-static method JApplication::getMenu() should not be called statically, assuming $this from incompatible context in /var3/www/unidadcivicaporlarepublica/includes/application.php on line 345

Strict Standards: Non-static method JLoader::import() should not be called statically in /var3/www/unidadcivicaporlarepublica/libraries/loader.php on line 186

Strict Standards: Non-static method JMenu::getInstance() should not be called statically, assuming $this from incompatible context in /var3/www/unidadcivicaporlarepublica/libraries/joomla/application/application.php on line 720

Strict Standards: Non-static method JError::isError() should not be called statically, assuming $this from incompatible context in /var3/www/unidadcivicaporlarepublica/libraries/joomla/application/application.php on line 721

Strict Standards: Non-static method JFactory::getApplication() should not be called statically, assuming $this from incompatible context in /var3/www/unidadcivicaporlarepublica/includes/router.php on line 401

Strict Standards: Non-static method JSite::getMenu() should not be called statically, assuming $this from incompatible context in /var3/www/unidadcivicaporlarepublica/includes/router.php on line 295

Strict Standards: Non-static method JApplication::getMenu() should not be called statically, assuming $this from incompatible context in /var3/www/unidadcivicaporlarepublica/includes/application.php on line 345

Strict Standards: Non-static method JLoader::import() should not be called statically in /var3/www/unidadcivicaporlarepublica/libraries/loader.php on line 186

Strict Standards: Non-static method JMenu::getInstance() should not be called statically, assuming $this from incompatible context in /var3/www/unidadcivicaporlarepublica/libraries/joomla/application/application.php on line 720

Strict Standards: Non-static method JError::isError() should not be called statically, assuming $this from incompatible context in /var3/www/unidadcivicaporlarepublica/libraries/joomla/application/application.php on line 721

Strict Standards: Non-static method JSite::getMenu() should not be called statically in /var3/www/unidadcivicaporlarepublica/components/com_content/router.php on line 19

Strict Standards: Non-static method JApplication::getMenu() should not be called statically in /var3/www/unidadcivicaporlarepublica/includes/application.php on line 345

Strict Standards: Non-static method JLoader::import() should not be called statically in /var3/www/unidadcivicaporlarepublica/libraries/loader.php on line 186

Strict Standards: Non-static method JMenu::getInstance() should not be called statically in /var3/www/unidadcivicaporlarepublica/libraries/joomla/application/application.php on line 720

Strict Standards: Non-static method JError::isError() should not be called statically in /var3/www/unidadcivicaporlarepublica/libraries/joomla/application/application.php on line 721

Strict Standards: Non-static method JFactory::getApplication() should not be called statically, assuming $this from incompatible context in /var3/www/unidadcivicaporlarepublica/includes/router.php on line 90

Strict Standards: Non-static method JFactory::getConfig() should not be called statically, assuming $this from incompatible context in /var3/www/unidadcivicaporlarepublica/libraries/joomla/application/application.php on line 394

Strict Standards: Non-static method JFactory::getConfig() should not be called statically, assuming $this from incompatible context in /var3/www/unidadcivicaporlarepublica/libraries/joomla/application/application.php on line 394

Strict Standards: Non-static method JURI::base() should not be called statically, assuming $this from incompatible context in /var3/www/unidadcivicaporlarepublica/includes/router.php on line 109
Imperio -

Strict Standards: Non-static method JRoute::_() should not be called statically, assuming $this from incompatible context in /var3/www/unidadcivicaporlarepublica/components/com_content/views/article/tmpl/default.php on line 81

Strict Standards: Non-static method ContentHelperRoute::getCategoryRoute() should not be called statically, assuming $this from incompatible context in /var3/www/unidadcivicaporlarepublica/components/com_content/views/article/tmpl/default.php on line 81

Strict Standards: Non-static method ContentHelperRoute::_findItem() should not be called statically, assuming $this from incompatible context in /var3/www/unidadcivicaporlarepublica/components/com_content/helpers/route.php on line 85

Strict Standards: Non-static method JComponentHelper::getComponent() should not be called statically, assuming $this from incompatible context in /var3/www/unidadcivicaporlarepublica/components/com_content/helpers/route.php on line 97

Strict Standards: Non-static method JComponentHelper::_load() should not be called statically, assuming $this from incompatible context in /var3/www/unidadcivicaporlarepublica/libraries/joomla/application/component/helper.php on line 39

Strict Standards: Non-static method JApplication::getMenu() should not be called statically, assuming $this from incompatible context in /var3/www/unidadcivicaporlarepublica/components/com_content/helpers/route.php on line 99

Strict Standards: Non-static method JLoader::import() should not be called statically in /var3/www/unidadcivicaporlarepublica/libraries/loader.php on line 186

Strict Standards: Non-static method JMenu::getInstance() should not be called statically, assuming $this from incompatible context in /var3/www/unidadcivicaporlarepublica/libraries/joomla/application/application.php on line 720

Strict Standards: Non-static method JError::isError() should not be called statically, assuming $this from incompatible context in /var3/www/unidadcivicaporlarepublica/libraries/joomla/application/application.php on line 721

Strict Standards: Non-static method JFactory::getApplication() should not be called statically, assuming $this from incompatible context in /var3/www/unidadcivicaporlarepublica/libraries/joomla/methods.php on line 41

Strict Standards: Non-static method JFactory::getConfig() should not be called statically, assuming $this from incompatible context in /var3/www/unidadcivicaporlarepublica/includes/application.php on line 372

Strict Standards: Non-static method JLoader::import() should not be called statically in /var3/www/unidadcivicaporlarepublica/libraries/loader.php on line 186

Strict Standards: Non-static method JRouter::getInstance() should not be called statically, assuming $this from incompatible context in /var3/www/unidadcivicaporlarepublica/libraries/joomla/application/application.php on line 674

Strict Standards: Non-static method JError::isError() should not be called statically, assuming $this from incompatible context in /var3/www/unidadcivicaporlarepublica/libraries/joomla/application/application.php on line 675

Strict Standards: Non-static method JSite::getMenu() should not be called statically, assuming $this from incompatible context in /var3/www/unidadcivicaporlarepublica/includes/router.php on line 419

Strict Standards: Non-static method JApplication::getMenu() should not be called statically, assuming $this from incompatible context in /var3/www/unidadcivicaporlarepublica/includes/application.php on line 345

Strict Standards: Non-static method JLoader::import() should not be called statically in /var3/www/unidadcivicaporlarepublica/libraries/loader.php on line 186

Strict Standards: Non-static method JMenu::getInstance() should not be called statically, assuming $this from incompatible context in /var3/www/unidadcivicaporlarepublica/libraries/joomla/application/application.php on line 720

Strict Standards: Non-static method JError::isError() should not be called statically, assuming $this from incompatible context in /var3/www/unidadcivicaporlarepublica/libraries/joomla/application/application.php on line 721

Strict Standards: Non-static method JFactory::getApplication() should not be called statically, assuming $this from incompatible context in /var3/www/unidadcivicaporlarepublica/includes/router.php on line 401

Strict Standards: Non-static method JSite::getMenu() should not be called statically, assuming $this from incompatible context in /var3/www/unidadcivicaporlarepublica/includes/router.php on line 295

Strict Standards: Non-static method JApplication::getMenu() should not be called statically, assuming $this from incompatible context in /var3/www/unidadcivicaporlarepublica/includes/application.php on line 345

Strict Standards: Non-static method JLoader::import() should not be called statically in /var3/www/unidadcivicaporlarepublica/libraries/loader.php on line 186

Strict Standards: Non-static method JMenu::getInstance() should not be called statically, assuming $this from incompatible context in /var3/www/unidadcivicaporlarepublica/libraries/joomla/application/application.php on line 720

Strict Standards: Non-static method JError::isError() should not be called statically, assuming $this from incompatible context in /var3/www/unidadcivicaporlarepublica/libraries/joomla/application/application.php on line 721

Strict Standards: Non-static method JSite::getMenu() should not be called statically in /var3/www/unidadcivicaporlarepublica/components/com_content/router.php on line 19

Strict Standards: Non-static method JApplication::getMenu() should not be called statically in /var3/www/unidadcivicaporlarepublica/includes/application.php on line 345

Strict Standards: Non-static method JLoader::import() should not be called statically in /var3/www/unidadcivicaporlarepublica/libraries/loader.php on line 186

Strict Standards: Non-static method JMenu::getInstance() should not be called statically in /var3/www/unidadcivicaporlarepublica/libraries/joomla/application/application.php on line 720

Strict Standards: Non-static method JError::isError() should not be called statically in /var3/www/unidadcivicaporlarepublica/libraries/joomla/application/application.php on line 721

Strict Standards: Non-static method JFactory::getApplication() should not be called statically, assuming $this from incompatible context in /var3/www/unidadcivicaporlarepublica/includes/router.php on line 90

Strict Standards: Non-static method JFactory::getConfig() should not be called statically, assuming $this from incompatible context in /var3/www/unidadcivicaporlarepublica/libraries/joomla/application/application.php on line 394

Strict Standards: Non-static method JFactory::getConfig() should not be called statically, assuming $this from incompatible context in /var3/www/unidadcivicaporlarepublica/libraries/joomla/application/application.php on line 394

Strict Standards: Non-static method JURI::base() should not be called statically, assuming $this from incompatible context in /var3/www/unidadcivicaporlarepublica/includes/router.php on line 109
Globalización económica

Strict Standards: Non-static method JText::printf() should not be called statically, assuming $this from incompatible context in /var3/www/unidadcivicaporlarepublica/components/com_content/views/article/tmpl/default.php on line 96

Strict Standards: Non-static method JFactory::getLanguage() should not be called statically, assuming $this from incompatible context in /var3/www/unidadcivicaporlarepublica/libraries/joomla/methods.php on line 153
Escrito por Oscar Ugarteche, Alfredo Ocampo

Strict Standards: Non-static method JHTML::_() should not be called statically, assuming $this from incompatible context in /var3/www/unidadcivicaporlarepublica/components/com_content/views/article/tmpl/default.php on line 106

Strict Standards: Non-static method JText::_() should not be called statically, assuming $this from incompatible context in /var3/www/unidadcivicaporlarepublica/components/com_content/views/article/tmpl/default.php on line 106

Strict Standards: Non-static method JFactory::getLanguage() should not be called statically, assuming $this from incompatible context in /var3/www/unidadcivicaporlarepublica/libraries/joomla/methods.php on line 120

Strict Standards: call_user_func_array() expects parameter 1 to be a valid callback, non-static method JHTML::date() should not be called statically in /var3/www/unidadcivicaporlarepublica/libraries/joomla/html/html.php on line 91

Strict Standards: Non-static method JFactory::getConfig() should not be called statically in /var3/www/unidadcivicaporlarepublica/libraries/joomla/html/html.php on line 222

Strict Standards: Non-static method JFactory::getDate() should not be called statically in /var3/www/unidadcivicaporlarepublica/libraries/joomla/html/html.php on line 225

Strict Standards: Non-static method JLoader::import() should not be called statically in /var3/www/unidadcivicaporlarepublica/libraries/loader.php on line 186

Strict Standards: Non-static method JFactory::getLanguage() should not be called statically in /var3/www/unidadcivicaporlarepublica/libraries/joomla/factory.php on line 427

Strict Standards: Non-static method JText::_() should not be called statically, assuming $this from incompatible context in /var3/www/unidadcivicaporlarepublica/libraries/joomla/utilities/date.php on line 296

Strict Standards: Non-static method JFactory::getLanguage() should not be called statically, assuming $this from incompatible context in /var3/www/unidadcivicaporlarepublica/libraries/joomla/methods.php on line 120

Strict Standards: Non-static method JText::_() should not be called statically, assuming $this from incompatible context in /var3/www/unidadcivicaporlarepublica/libraries/joomla/utilities/date.php on line 275

Strict Standards: Non-static method JFactory::getLanguage() should not be called statically, assuming $this from incompatible context in /var3/www/unidadcivicaporlarepublica/libraries/joomla/methods.php on line 120
Miércoles, 10 de Octubre de 2018 06:35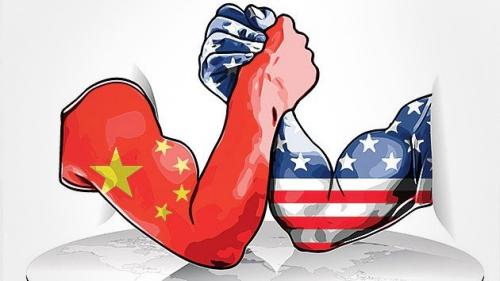 Desde abril del 2018, las dos economías mundiales mayores se encuentran enfrascadas en la que se denomina la mayor guerra comercial de la historia. La guerra se gestó con la llegada de Trump a la presidencia. Para Trump y su equipo hay un problema con que Estados Unidos le venda 130,000 millones de dólares de bienes y servicios a China, pero le compre 505,000. Su percepción es que les están haciendo trampa.
El 14 de agosto de 2017 el presidente Trump le dio la orden al Representante del Comercio Robert Lighthizer de comenzar con la investigación de la Sección 302 del Office of the United States Trade Representative (USTR). A grandes rasgos se investigaron las prácticas comerciales "desleales" de China, los cuales van desde políticas y prácticas del país asiático relacionadas con la transferencia de tecnología, propiedad intelectual e innovación hasta dumping, venta por debajo de costos de producción.
De acuerdo con el USTR, China tiene una política industrial para ser líder en tecnología, que se engloba en su meta de Made in China 2025[1]. Su preocupación es que Estados Unidos sea desplazado. Según la CIA, el PIB medido en dólares en PPA de China ya es mayor que el de Estados Unidos[2].
En este contexto, en marzo del 2018, EEUU le impuso aranceles al acero y el aluminio, pensando en dumping pero alegando razones de seguridad nacional. Ante tal situación, el 1 de abril la potencia asiática tomó represalias estableciendo aranceles por 3 mil millones de dólares (mmd) (Ver cuadro 1).
Entre marzo y setiembre del 2018 se han puesto aranceles a un total de 13,057 productos. De estos, 6,844 van por parte de EEUU y 6,213 de China. El valor estimado para las sanciones es de 250 mmd. y 113 mmd. respectivamente. Son más del doble por parte del país norteamericano en términos absolutos, pero afectan el 50% del comercio de China con Estados Unidos mientras que al revés afecta el 73% del comercio de Estados Unidos con China. Si bien es cierto que las represalias de China a EEUU son mucho menores que los ataques en monto, la historia cambia cuando las vemos como proporción de las importaciones que hace cada país de la economía contraria.
Esto quiere decir, que aun cuando los aranceles chinos son menos de la mitad que los estadounidenses (113 vs 250 mmd) el monto de los aranceles representaría casi tres cuartas partes de los productos que China importa de EEUU. En cambio, el monto de este último apenas representaría la mitad del valor de las importaciones chinas. La razón es que el universo americano es mucho menor que el universo chino de productos. Para China, las importaciones americanas representan sólo 8.45% del total mientras que para EEUU las importaciones chinas superan el 21%.
EEUU le ha impuesto una serie de aranceles no sólo a China sino a otros socios comerciales cercanos, como, Canadá, México y la Unión Europea, mientras China ha liberado aranceles a 1,585 productos de otros socios y cancelado todos los aranceles para los países menos desarrollados. El informe del 27 de abril del 2018 publicado por el USTR[3], advierte que hay 36 países bajo "supervisión" por prácticas similares a las de China. Siempre bajo la premisa de seguridad nacional.
Es decir, mientras EEUU crea mayores hostilidades internacionales, China afianza la cooperación. Mientras los aranceles le sirven a Estados Unidos como proteccionismo para América del Norte y sus industrias de baja competitividad, para China son una política industrial y de desarrollo.
Estados Unidos instaló sus fábricas en China para producir a costos laborales menores, por tanto, las cadenas globales de valor americanas incorporan bienes de dicho país. A la inversa, los chinos le compran a Estados Unidos algunos bienes de consumo y algunos bienes de capital., y, por lo tanto, pueden gravar el universo de productos americanos sin afectar su base productiva.
Esta guerra comercial en las narices de la OMC, se acompaña del quejido que los chinos les hacen ingeniería de reversa a sus productos y aceleran las innovaciones tecnológicas sin costo, en una repetición de que hicieron antes Japón y Corea del Sur. El problema es que los chinos innovan sin el costo hundido de la investigación. Productos que salen al mercado en Estados Unidos con cinco años de investigación, son rebasados por actualizaciones chinas meses más tarde, haciendo la innovación no rentable para los americanos, pero muy rentable para los chinos.
El paso más reciente de esta misma guerra comercial ha sido la incorporación en el tratado trilateral de libre comercio MEXCUSA, de una cláusula 32.10 Non-Market Country FTA que le impide a Canadá y México hacer tratados comerciales con países que no tengan economía de mercado: e.g. China y Cuba[4]. Para México, todo esto suma malas noticias.
Notas:
[4] https://ustr.gov/sites/default/files/files/agreements/FTA/USMCA/32%20Exceptions%20and%20General%20Provisions.pdf
Oscar Ugarteche, Investigador titular del IIEC-UNAM, Coordinador del proyecto Obela www.obela..org
Alfredo Ocampo, Facultad de economía UNAM, Miembro del proyecto Obela.
____________
Fuente: Alainet
Strict Standards
: Non-static method JLoader::import() should not be called statically in
/var3/www/unidadcivicaporlarepublica/libraries/loader.php
on line
186
Strict Standards
: Non-static method JPathway::getInstance() should not be called statically, assuming $this from incompatible context in
/var3/www/unidadcivicaporlarepublica/libraries/joomla/application/application.php
on line
697
Strict Standards
: Non-static method JError::isError() should not be called statically, assuming $this from incompatible context in
/var3/www/unidadcivicaporlarepublica/libraries/joomla/application/application.php
on line
698
Strict Standards
: Non-static method JError::isError() should not be called statically, assuming $this from incompatible context in
/var3/www/unidadcivicaporlarepublica/libraries/joomla/cache/cache.php
on line
229
Strict Standards
: Non-static method JModuleHelper::getModules() should not be called statically, assuming $this from incompatible context in
/var3/www/unidadcivicaporlarepublica/libraries/joomla/document/html/html.php
on line
272
Strict Standards
: Non-static method JModuleHelper::_load() should not be called statically, assuming $this from incompatible context in
/var3/www/unidadcivicaporlarepublica/libraries/joomla/application/module/helper.php
on line
88
Strict Standards
: Non-static method JRequest::getBool() should not be called statically, assuming $this from incompatible context in
/var3/www/unidadcivicaporlarepublica/libraries/joomla/application/module/helper.php
on line
97
Strict Standards
: Non-static method JRequest::getVar() should not be called statically, assuming $this from incompatible context in
/var3/www/unidadcivicaporlarepublica/libraries/joomla/environment/request.php
on line
217
Strict Standards
: Non-static method JRequest::_cleanVar() should not be called statically, assuming $this from incompatible context in
/var3/www/unidadcivicaporlarepublica/libraries/joomla/environment/request.php
on line
151
Strict Standards
: Non-static method JFilterInput::getInstance() should not be called statically, assuming $this from incompatible context in
/var3/www/unidadcivicaporlarepublica/libraries/joomla/environment/request.php
on line
577